farva loooves to play with these coffee containers. he rolls around, rubs his face on them and tries to squash his head into the holes. it is really cute.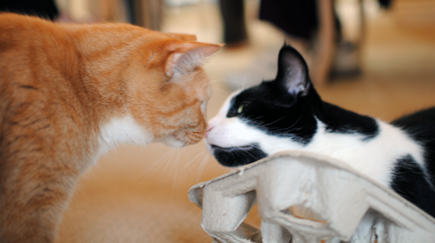 anakin isn't crazy about them but sometimes he likes to see what the heck farva is doing.
what are some strange/cute things your cats do? i love cats.
meow.
♥elycia