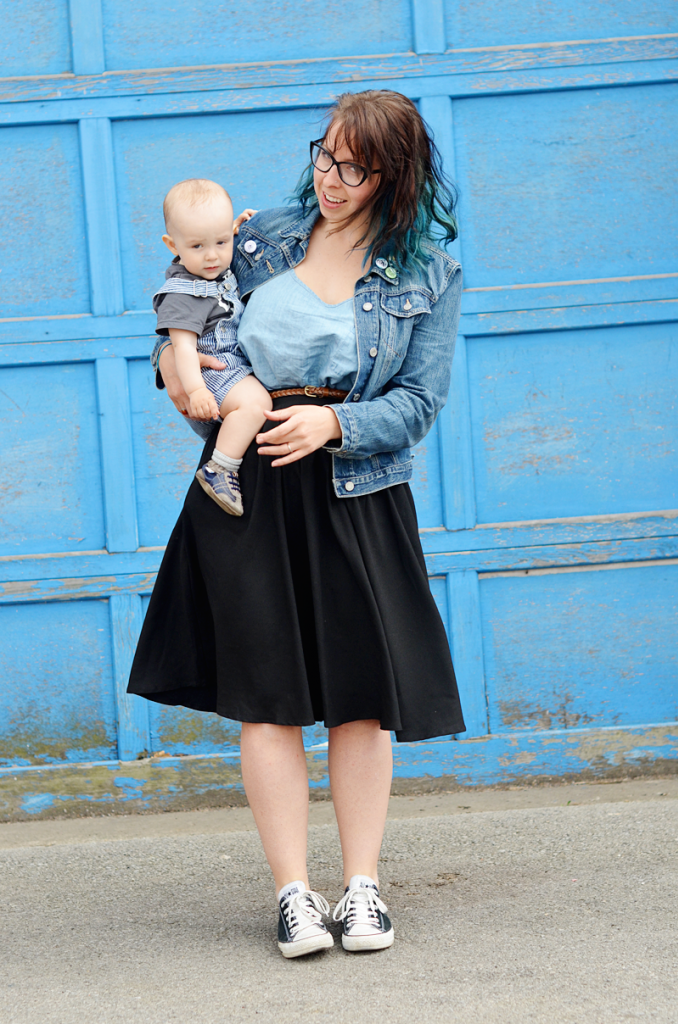 :: glasses c/o BonLook :: jacket, thrifted :: shirt c/o ModCloth :: skirt c/o ModCloth :: shoes, thrifted ::
FYI, today is my birthday and I'm officially in my thirties. Well, I guess I was last year too when I turned 30...but turning 31 makes me feel like I'm in my thirties instead of just 30.
Last weekend (not the one that just passed, the one before) we tried to take some outfit photos. I got Ivan to quickly snap one to test the settings and then Milo was done. Then someone needed to pull into their driveway which was kind of near where I was standing so I pulled the plug on the whole operation.
I decided to share this silly photo anyways. I hope everyone has a really great Monday!
♥elycia
This post contains affiliate links which help me run my blog and contribute to my family. For more info on affiliate links click
here
. Thank you for your support!