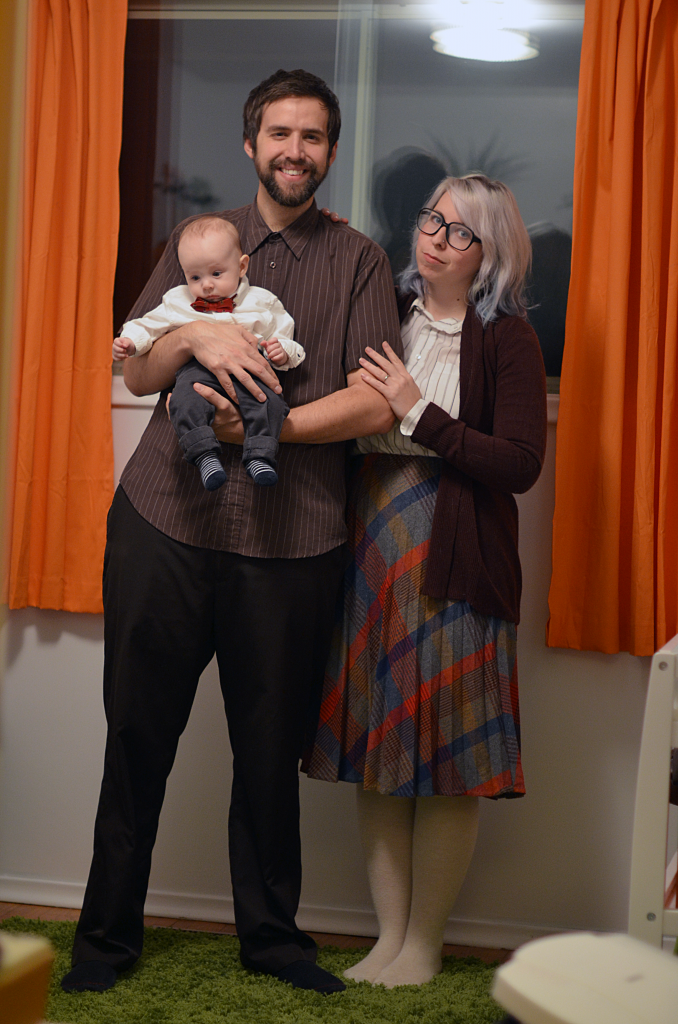 Ha, Ivan and I probably have the worst costumes ever this year. We were going to a Halloween party but only for about an hour so we just looked around to see what we could come up with. I was the Log Lady and Ivan was the Log. Milo's costume was the Giant (all from Twin Peaks) but I already told you guys that.
Today isn't just Halloween for me anymore. I will always remember October 31st as the day I found out I was pregnant! Ivan was home from work and really sick. I hadn't even missed my period yet (yeah, now I'm talking about my period on my blog) but I was feeling really off so I decided to take a pregnancy test. When I say "feeling off" what I really mean is that my boobs hurt a lot. I already mentioned my period so I might as well throw boobs in there too. I took a test in the afternoon and it was positive. I was surprised but not surprised at the same time. We were trying to get pregnant but I think it is always surprising when you find out you actually are. I went to the couch to tell Ivan who had a high fever and who I wasn't even sure would understand what I was saying. I said, "This might not be the best time to tell you this but I took a test..." His response was, "That's nice!" in a sick, smiley, happy as he could get, voice.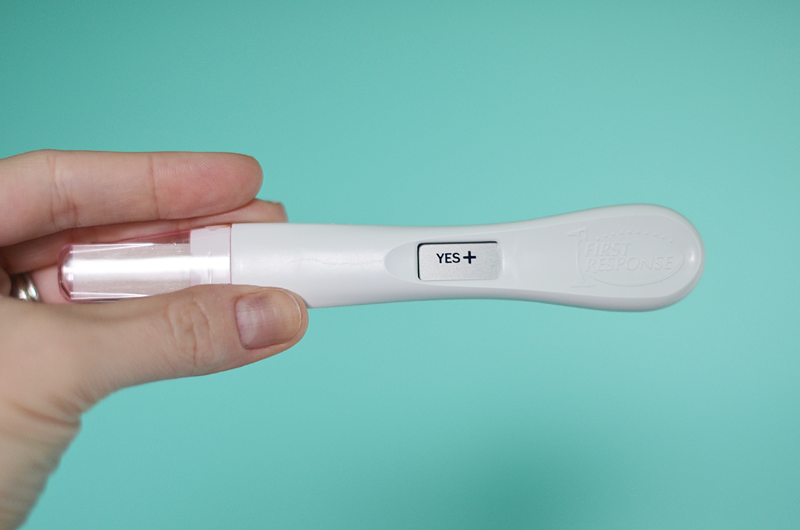 I remember feeling really weird because I knew I was pregnant but obviously didn't look it and also didn't want to tell people yet. I did email a friend who is a midwife to ask her what the heck I should do next because I had no idea. She said that if I wanted a midwife to call right away. I wanted to get doctor confirmation that I was actually pregnant first so I made an appointment for the following day and once I got my confirmation I called a midwife clinic and since I called so early on in my pregnancy (I wasn't even 4 weeks along yet) they took me no problem.
It is so strange to think back to that time and then look down at Milo snoozing on me in the wrap. A year ago he was so small you couldn't even see him and now he is a big, happy, healthy four month old. I feel very lucky.
What was the point of this post again? Oh yeah, Happy Halloween!
♥elycia
ETA: I should be clear that I am not currently pregnant. I found out last Halloween that I was pregnant with Milo. Just to be 100% clear! Ha!