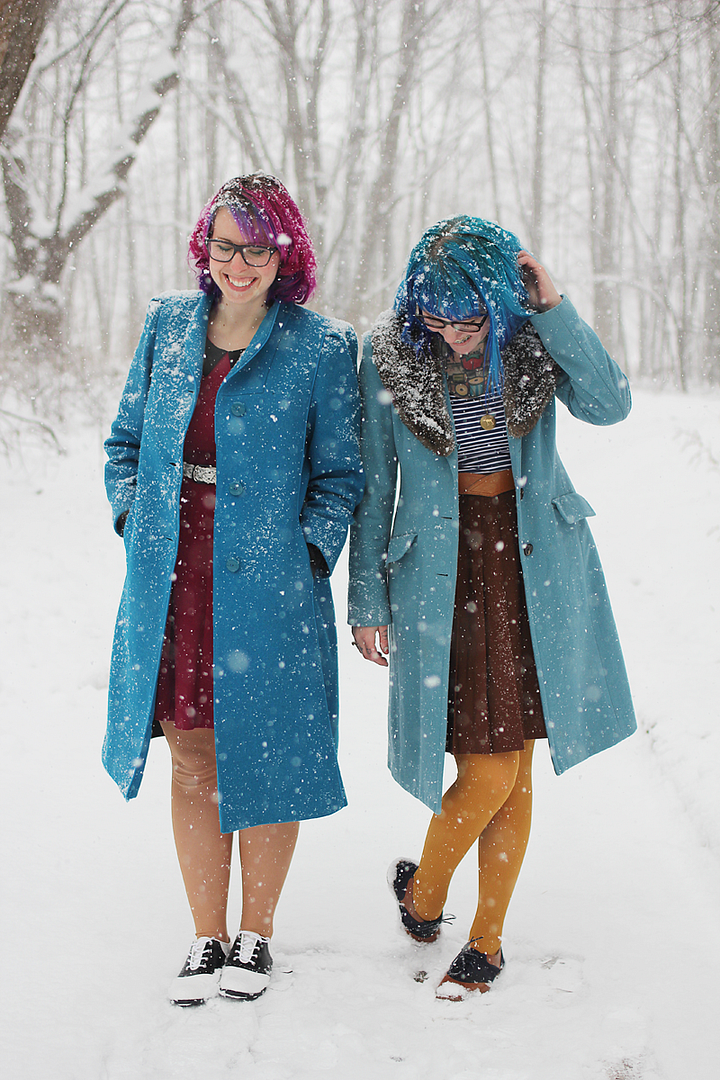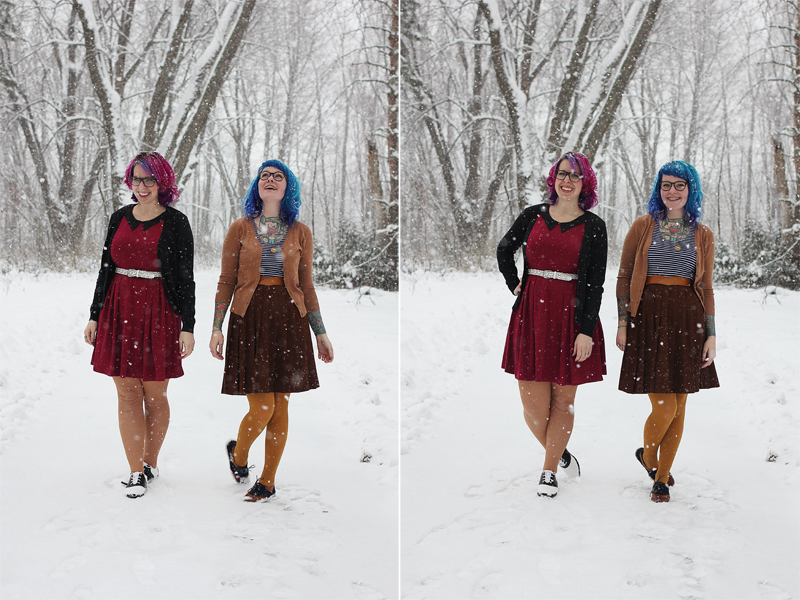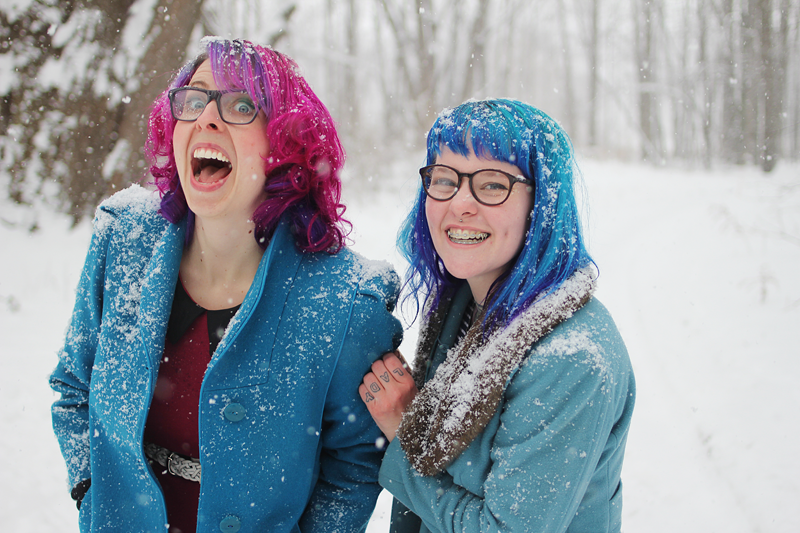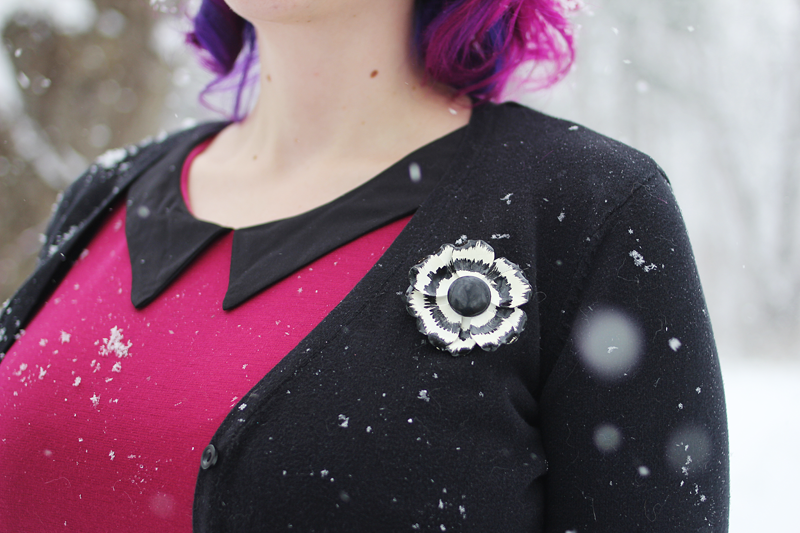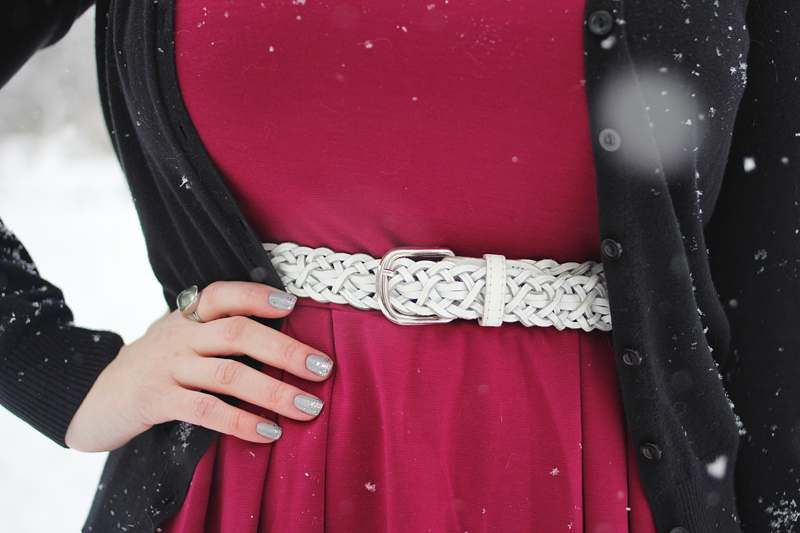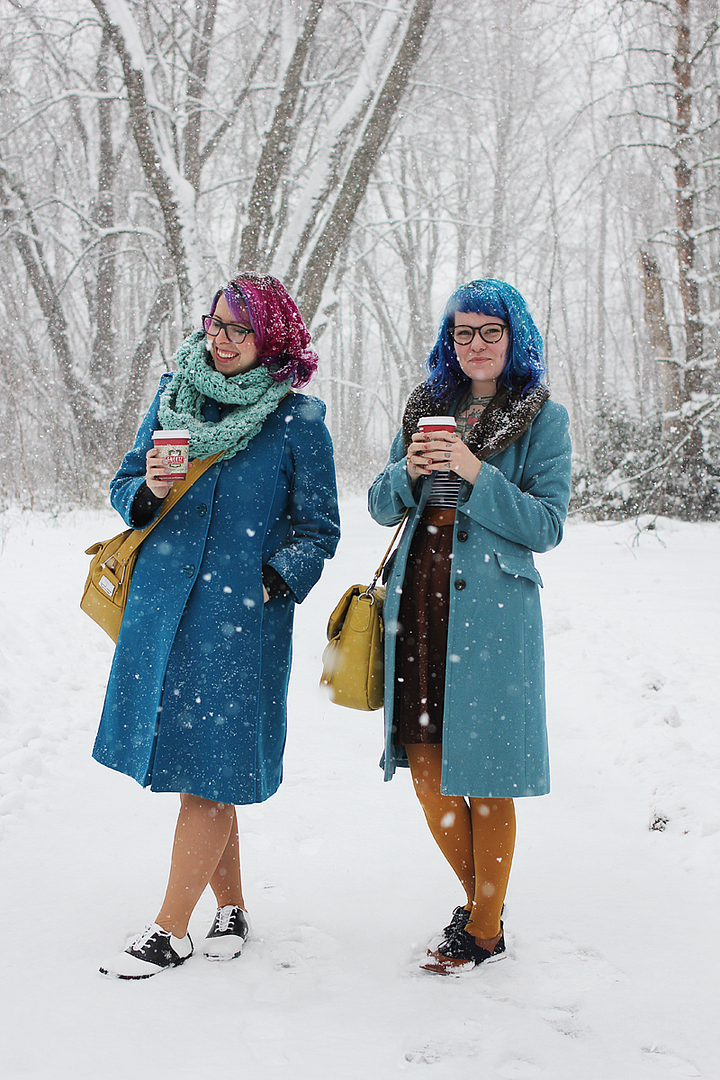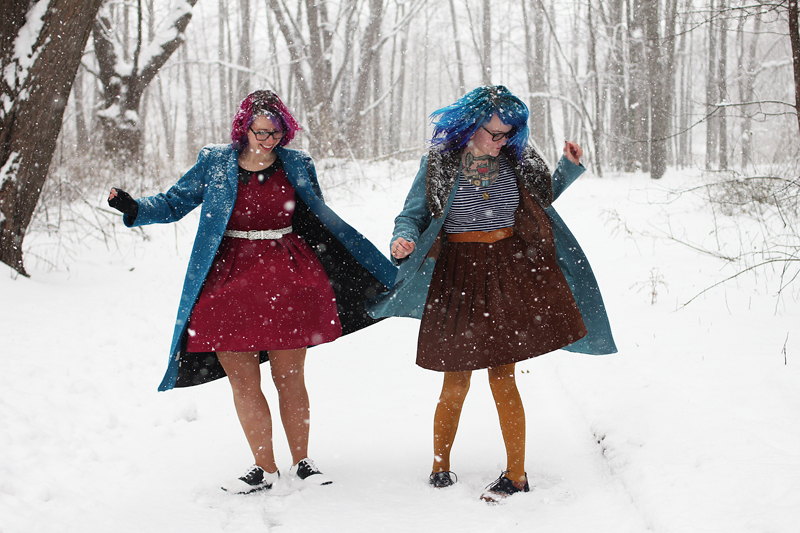 :: head to toe ::
glasses ::
Coastal
coat :: thrifted
scarf :: made by me
mood ring :: had it since I was a kid
dress ::
Life Imitates Heart Dress
c/o
ModCloth
cardigan :: H&M
brooch :: thrifted
belt :: thrifted
bag :: thrifted
tights ::
Just Teasing Tights
c/o
ModCloth
shoes ::
Who Could Be Saddle Shoes
c/o
ModCloth
Kaylah
and I were so excited when we left to go take outfit photos and it was snowing a little. By the time we got to our destination it was snowing these huge, crazy clumped together snowflakes. I just love the way these photos turned out with all of the snow falling. So pretty!
I really wanted to expand my nude tights collection and as much as I like the style of these ones, they are the kind of material that isn't really normal, stretchy tights material. They get kind of baggy around the ankles and knees once you've been wearing them for a little bit. Not the perfect tights but the black line up the back is pretty cute.
I don't have much else to say about these photos. I think I keep getting distracted by how cool the snow looks when I try to write things. I hope everyone has a good Thursday!
♥elycia
PS. The winner of the My Memories giveaway is Nicole from
Gypsy in Jasper
!