i wore this last thursday, it wasn't super cold out that day. ivan still laughed at me for wearing shorts though :)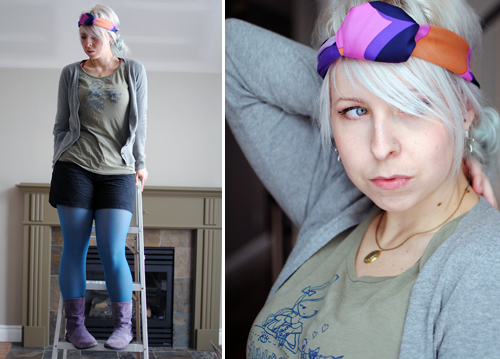 i used
elsie's idea
for the knot at the front of the scarf. it makes me feel like i'm wearing one of those doctor things with the circle on the front...do those exist? i'm not making that up am i?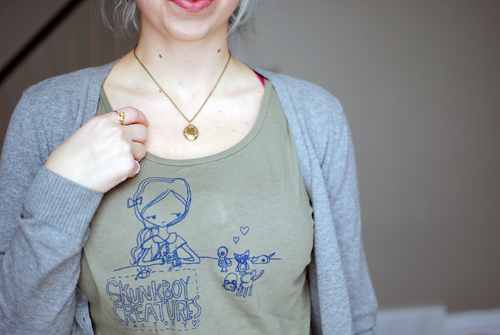 scarf - thrifted
locket - thrifted
yellow stone ring - belonged to someone in my family
cardigan - H & M
shorts - store in Florida
tights - ?
boots - aldo
i haven't been outside yet today but i hear it is freeeezing. brrr...i won't wear shorts today!
♥elycia