When I was in Grade 7 I discovered the Lisa Loeb album Tails. I loved it then and I still love it now. Back in 2004 my bandmates and I went to see Lisa Loeb in Toronto. It was an amazing show and she even did an autograph session afterwards.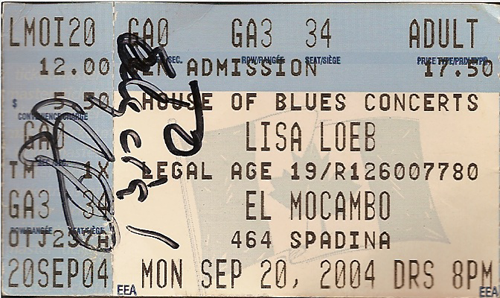 I actually don't have any of her other albums (although I have heard them and like them) but I love listening to Tails every now and then. (I'm listening to it right now, haha)
This song is one of my favourites.
Isn't Lisa so cute! She always has awesome glasses too. Actually I just found out right this minute that she has a
glasses line
!
♥elycia