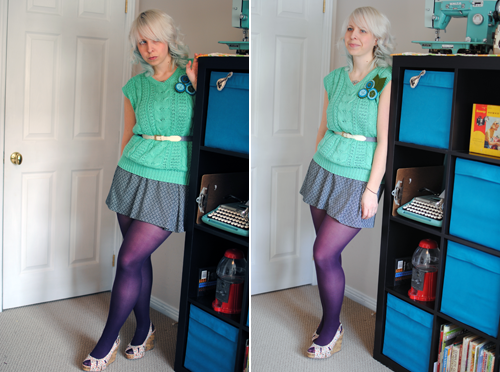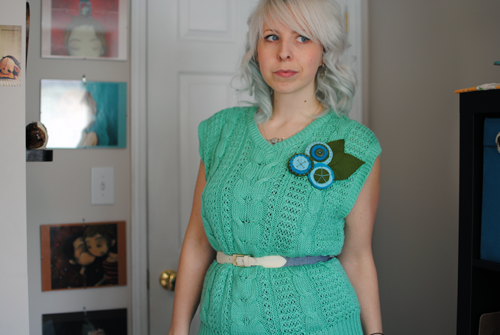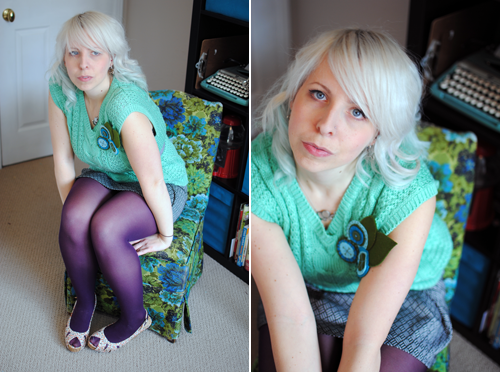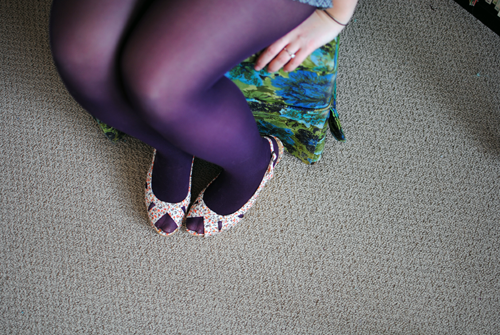 sweater - thrifted
brooch - made by me
belt - vintage
dress - thrifted (actually a skirt i thrifted in highschool!)
tights - mall
shoes - walmart (oops)
i finally cleaned my craft room on friday. it is no longer a major disaster, haha. now i can get to work on the aprons for real. i kind of ran out of time friday because of cleaning (i'm a slow cleaner) and snow shovelling.
i loooove the colours in this outfit along with my new chair! eeks! i wore this outfit on friday to ivan's mom's birthday and in the interest of full disclosure...i didn't wear those shoes out of the house. it was too snowy. i actually wore
these ones
instead.
today we're meeting ivan's mom for lunch (indian food, yum!) and then i'm going to an oscar party. i never watch award shows so i think it will be kind of fun to.
what did you get up to this weekend?
love, elycia