this outfit makes me feel fancy :)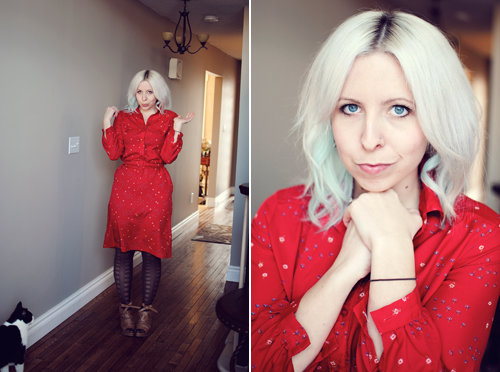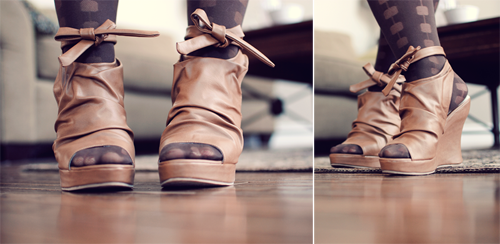 dress - vintage (belonged to ivan's great aunt)
belt - vintage (matches the dress)
i love wedges. these ones are pretty high!
today i'm going to run a few errands and maybe tidy up a bit. maybe i can talk farva and anakin into cleaning for me. probably not, those lazy bums will most likely spend the day snoozing. hehe. oh, and i'm going to watch those links that you guys posted in the
inspiration post
!
what are you up to today?
♥elycia