hi! i finally finished our invitations. ivan and i worked together and this is what we came up with...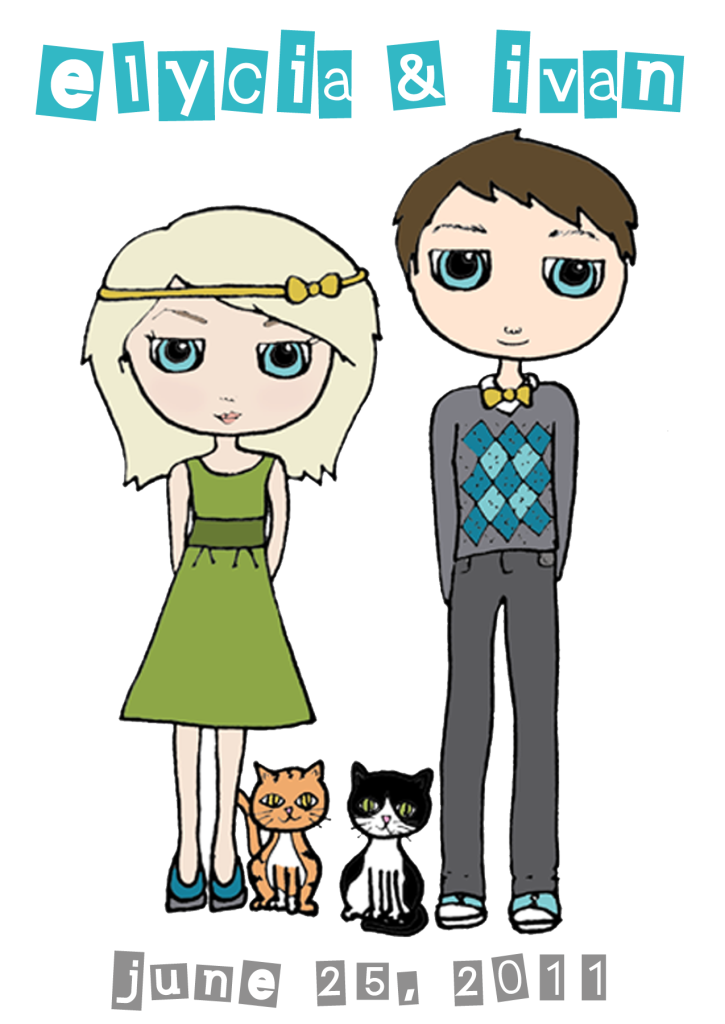 that is the front.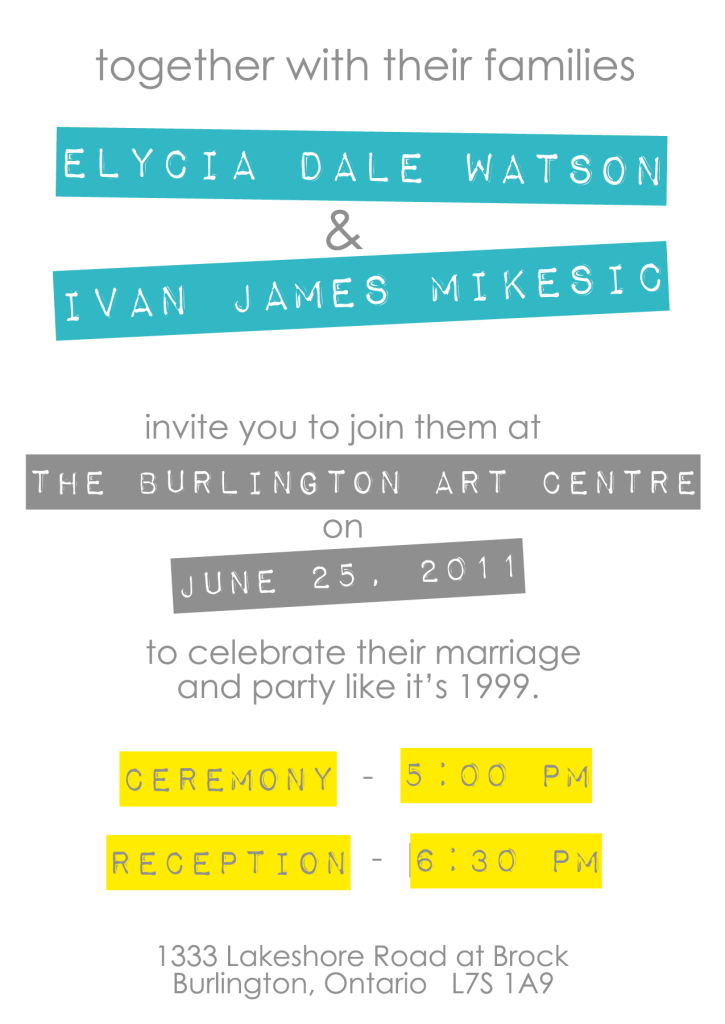 and that's the back. they are going to be postcard style. i don't know if we're really going to include the party like it's 1999 part, and the times might change before we print them but that's the design!
we were working on something with a top view of a record player but it didn't turn out the way i imagined so we started over by using the picture i drew of ivan, myself and the kitties.
definitely not your typical wedding invitation but i like them. and i'm sorry...showing you the invites does not count as your invitation to the wedding, haha. but how fun would that be?! blog party wedding!
have a great saturday!
♥elycia