I love looking back through old photos on my phone. I had never emptied them onto my computer but after being told by my phone that I have no room I moved my photos onto my computer. I put together a little compilation of photos I took of my nails. Looking back at them gives me ideas for what I want to do next on my nails.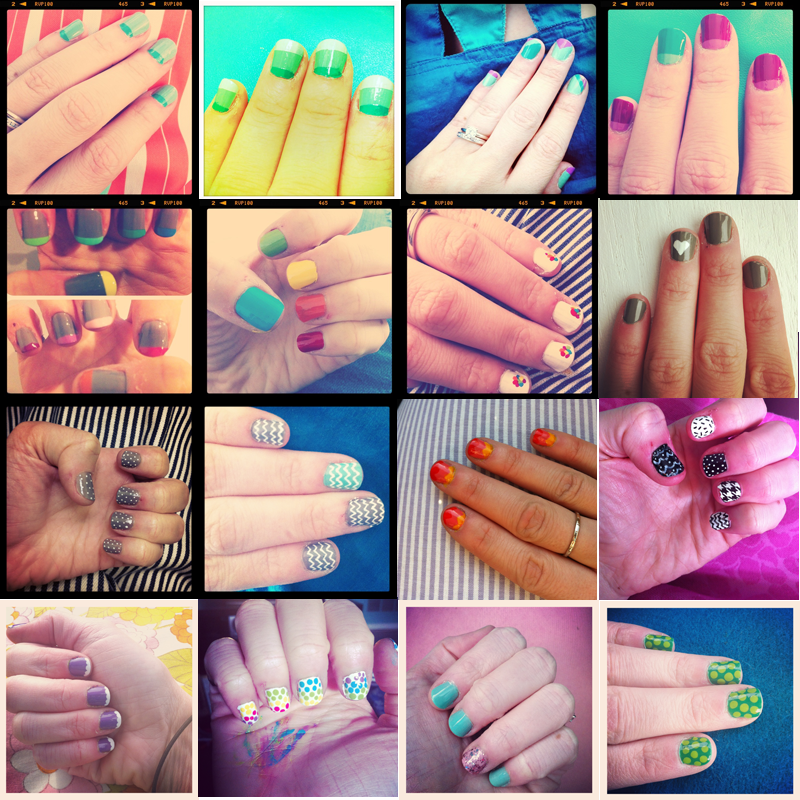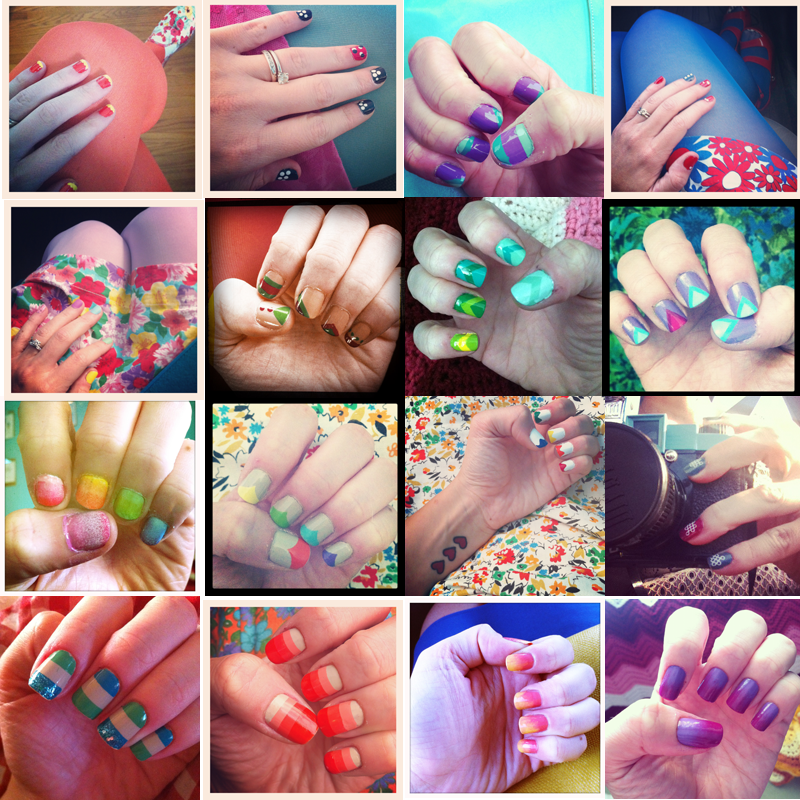 So many pretty colours! I can't really choose a favourite design.
I hope everyone is having a great Saturday!
♥elycia