ha, that rhymes. i am so dorky. i was going to wear this outfit when i went out friday for a friend's going away party...but it was way too freezing outside! i ended up changing, darn you cold weather! you foiled my plans!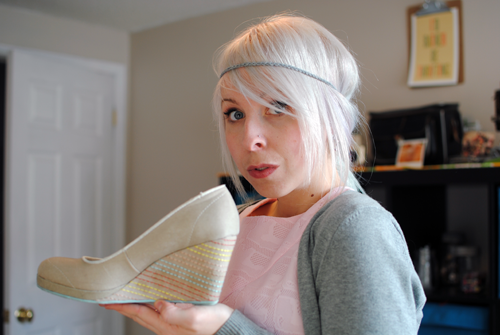 headband - made by me
dress - thrifted
belt - thrifted
cardigan - h&m
tights - ?
shoes - keds
it was realllly hard for me not to wear pink tights with this dress. it made me feel like a cartoon character but i wasn't sure if people would want to be seen with me in public, hehe. maybe next time.
♥elycia