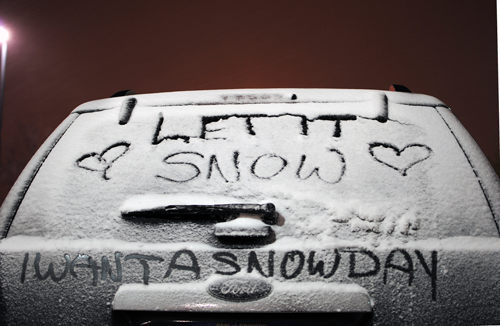 ivan and i saw this car last night while we were grocery shopping. hehe! i agree, if it is going to snow i sure hope i get a snow day out of it!
when i was in highschool and we had snow days my friends and i would get snowsuited up (yes i used highschool and snowsuit in the same sentence) and go out to play in the snow. so much fun! now when it snows i usually stay hidden in the house. when did i become such a wimp? it's just sooo cold. definitely pretty though.
what do you do on snowy days?
♥elycia