poutine
?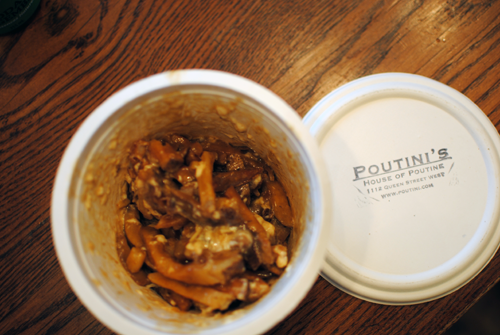 actually vegan poutine to be exact. soooo yummy.
On Saturday our friends took us to an awesome place in Toronto called Poutini's for some vegan poutine. It was super delicious. I think we will try to recreate it at home sometime soon.
Do you have poutine wherever you live? Apparently it is a very Canadian thing; it originated in Quebec.
talk to you soon!
love, elycia