Here is
another quote
that I really liked from my planner. It's not this week's but I didn't really love this week's so I looked at some of the quotes that came from before I started using the planner.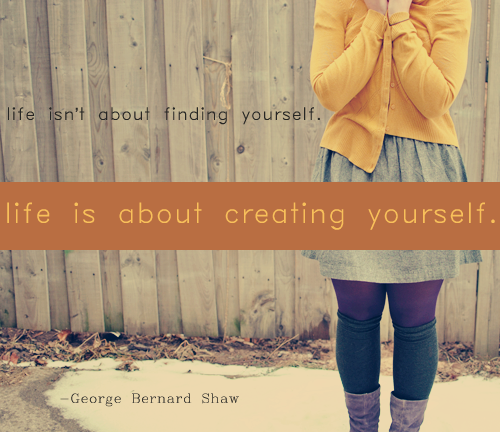 I really like this one. I can't exactly put into words how it makes me feel. Hopeful maybe? I like the message that you can chose what kind of person you are and what you want to do with your life. And I like that it says "creating", it makes me thing of making things :) Like you are creating yourself the way you would create a work of art...a little bit at a time.
How do you guys feel about this one?
♥elycia