I am very excited to have Ashley here to host a giveaway. Here is Ashley to tell you
a bit about herself
before we get to the giveaway.
______________________________________
Hey guys!
under those neon lights
. If you've never stopped by my blog before, I think you definitely should! I'm from a northern town in a southern state, I'm torn between my liberal heart and my dixie roots. I'm incredibly awkward, strange, small, creative and charming... oh yeah and I think I am the best at everything! :) Haha! I have my own way of looking at things and once you've seen the world through my eyes you'll never look at it the same!
handmade stamps
and I can't even express how much joy it has brought me! I love sharing my designs! If you want to know more, you know where to find me!
Now for the giveaway!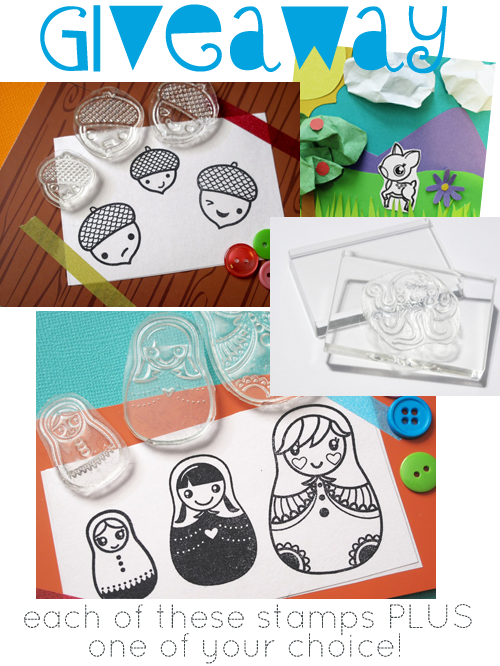 I love Ashley's stamps! Aren't they so cute?
How to enter:
Leave a comment telling me your favourite item from
Fly By Desig
n
Additional entries:

(please leave a seperate comment for each)
1. Spread the word about the giveaway and leave the link here.
2. Visit Ashley's blog and leave here a friendly comment!
Please leave some way to contact you if you are the winner. I will announce the winner
April 18th
!
♥elycia