Hi! Ok, so it is technically Sunday but I haven't gone to sleep yet so it still feels like Saturday to me. Today Ivan and I were at a wedding and it was a beautiful day!
I'm getting pretty excited about our wedding. It is coming up so soon and we still have a bunch of stuff to do. This week Ivan and I worked on putting together playlists for cocktails, dinner and the reception. We decided not to hire a DJ and instead use our computer and a sound system. Did anyone do that/plan to do that for their wedding? Also, one more question...what are some songs that you think are essential for a fun dance party? I really love fun dance parties!
I hope you all had a great Saturday! Here are a couple photos of Ivan and I from today.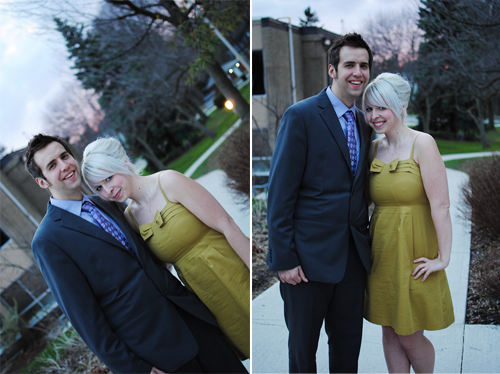 ♥elycia