Hi, have you had a chance to meet my sponsors and pals this month? Well now is your chance!
Happy Kathy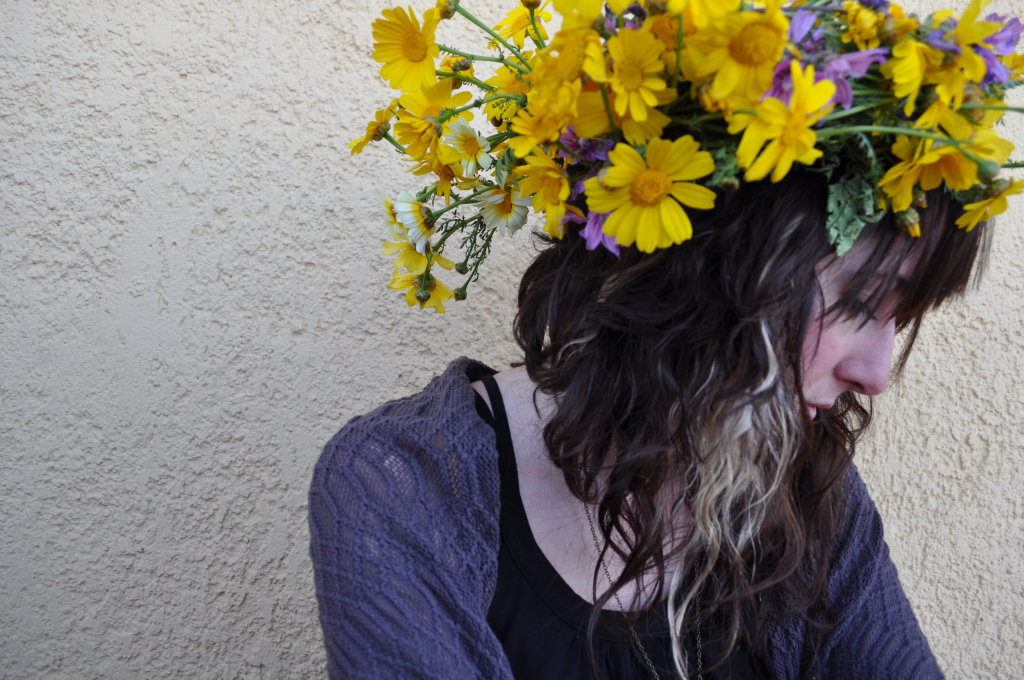 Coffee and series junkie, love lover, people admirer, the meaning of life finder, jewellery maker, donuts eater, geology studier, books reader, lists writer, Metallica singer.
I really enjoy seeing people laugh and I am trying to make everyone happy through my creations!!
Sooo...this is just me!!xexe
Marysza
Hi! I'm Agnes! I'm a redhead student of Business English. I love sewing, scrapbooking, photography, painting, drawing, nature, books, films and video games! I don't really like to write about myself. If you want to know me better, visit me blog - it's the best reflection of me :)
One Sheepish Girl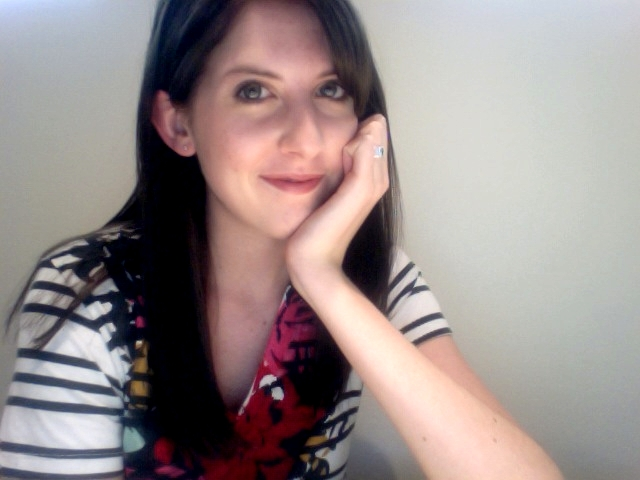 My name is Meredith and I am a shy college student from Texas. I taught myself to knit about two years ago at a time when I was feeling lost and in desperate need of creativity in my life. From the very first stitch, I fell head over heels for knitting. Along the way, I've also taught myself crochet and opened up a shop on Etsy. My blog is where I share my love for these crafts, my inspirations, and occasional moments of stress as I make my way through college. Sometimes it is difficult for me to feel brave, but nothing has given me more confidence than finding something I love and chasing after it with all I have. Along this journey, I am finally starting to love the things that make me different.
Hey I'm Jenny. I'm 26 years old and live in the UK. I'm a Welsh girl living in Norwich, England. Sunny Sweet Pea is my personal blog that I've been writing for just over two years. I basically write about my every day life - the movies I watch, the places I see, the books I read, the things I make, you get the picture. I love to read comments, reply to emails and read lots of lovely new blogs so be sure to say hi!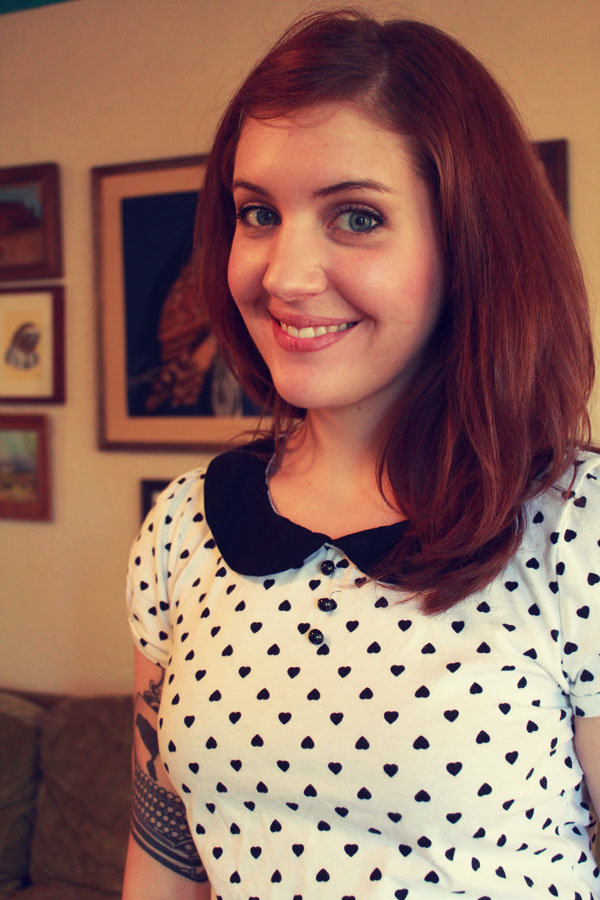 Hi there! I'm Jenny from Chandelier Jenny, which is where I share my vintage finds, words and photos I'm inspired by, and my daily adventures. I enjoy domestic things such as crafting, baking, and taking photos of my animals. I hope you come say "hi" and maybe even find a little inspiration, too.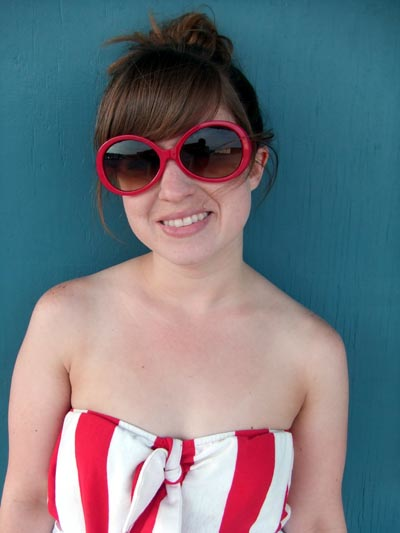 Hi! I'm Hilary. I've been thrifting and creating since middle school. I opened
Peppermint
Vintage in 2005 while earning a degree in merchandising. I sell vintage, vintage reconstructions, and handmade items for you and your home. I run Peppermint Vintage out of my home in North Texas and hope to one day open a physical location. I live with my boyfriend Wes and our two silly kitties, Minnie & Felix. Most of my free time is spent at the thrift store, listening to local music, and eating Tex Mex with Wes.
Katie Did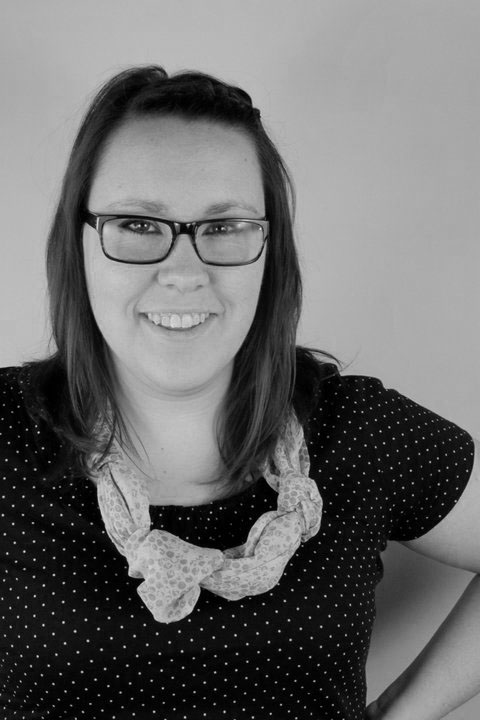 Hey all! I'm Katie and I'm a 24 year old textile designer. I recently graduated from school, have moved back home with my man and am starting my own studio and business! I am a screen printer and have a recent love for hand embroidery. Besides textiles I love photography, the colour green and I have a mad love for coffee! My blog is my virtual sketchbook where I compile inspiration and what I'm working on. Hope to see you there!
Scissor Quirk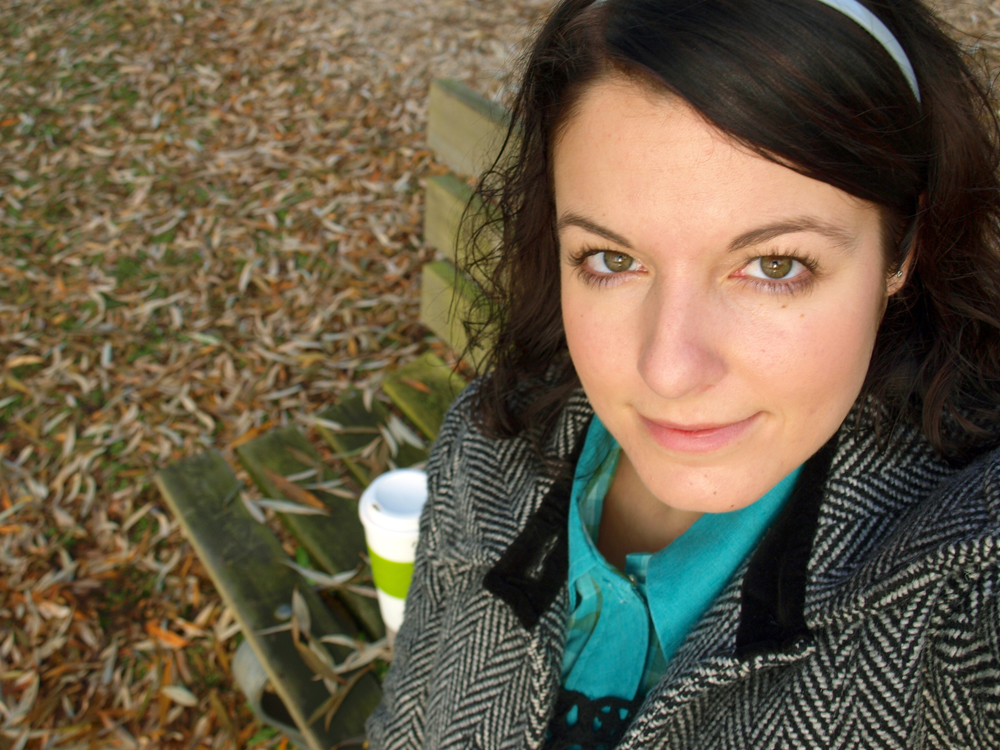 Michelle Clement is a 26-year old who works in children's animation and design, and makes goodies for her shop, Bubbly Shnooks
, too! She loves living close to the ocean and getting her hands crafty in everything from scrapbooking to crocheting to sewing, and has a weak spot for singer-songwriters, hammocks, lattes, graphic tees, cardigans, tattoos, thrifted linens, and anything octopus! You can find her crafty adventures on her blog, Scissor Quirk
.
Coupon Code: love, elycia readers can use code 'MayBlog' for 10% off of everything at Bubbly Shnooks
________________________
Desirous of Everything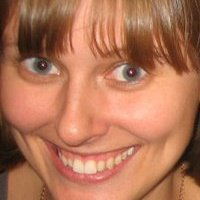 Hi I'm Sarah from Desirous of Everything. I'm a school librarian and writer who loves children's books and young adult lit. I love blogging about those kinds of things but also my life in general and all the adventures it may bring. Please stop by and stay hello, I'd love to meet you!
Nothing Happens Unless You Dream
Hi! I'm Claire and I live in London with my boyfriend Paul and little black kitty Sisco (As in San Francisco) My blog is a collection of my inspirations, loves and creations. Oh, and LOTS of cat photos! I also have an Etsy shop selling my creations. I LOVE to make things! Nothing makes me happier! Hope you can stop by!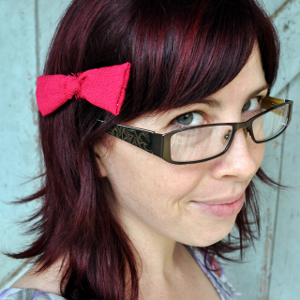 Hello lovely people! I'm Jess, an Aussie creative entrepreneur. I've tried and failed to narrow it down more than that, because I'm
a blogger, maker, teacher, zine publisher & editor, and much more besides! I've always got a lot going on, what with running a full-time blog, 2 jewellery labels, and a quarterly print zine - *bespoke* - plus an e-course or e-book here or there! Suffice it to say, I never get bored.
P.S. I *love* chatting with other creative folk on twitter, and I especially love submissions to my zine, which is full of stories, interviews, tutorials and other features contributed by the creative community!
Hi, I'm Mercedes over at Fluffyghost. I'm an 18 year old Graphic/Website designer as well as a Freelance Artist born and still living in the UK.
I run a little blog sharing my passions of handmade, craft, art, anime/manga, cats, mini projects, thrifting and tons more!
I'm in love with Japanese Culture, all things Kawaii & of course Food with faces. (I just can't get enough of it!) As well as being a Sanrio & San-X addict. But I'm sure your find out soon enough. I daydream far to much as well as always being branded as "weird" from a young child. Maybe I am, but I'm happy with that.
Life is finally starting to take tow and I can't wait to see where it leads!
Lily Love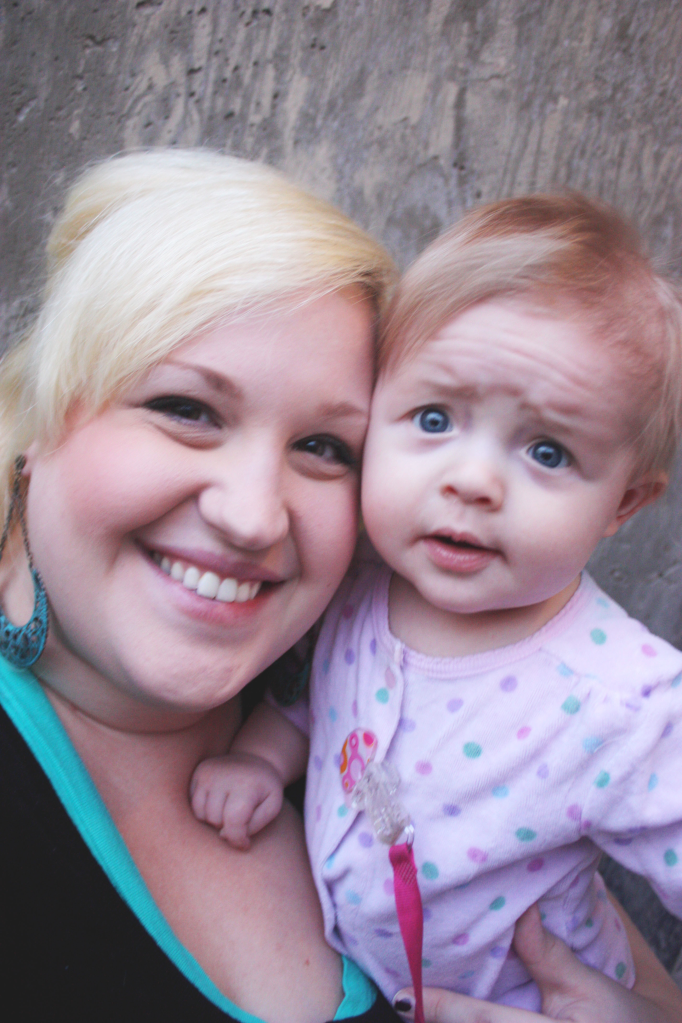 My name is Diana Smith and I own Livy Love Designs and Livylove.com. I love to design and get very inspired by fun prints like chevron or houndstooth. I started my shop after my daughter was born and most of my prints revolve around Love. My prints brighten up any room in your home and aim to make you smile each time you look at it!
Kafe 80s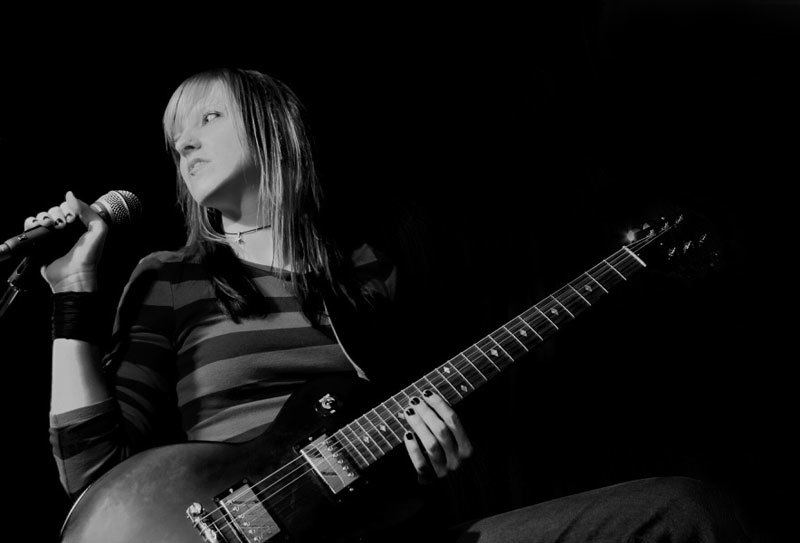 Hi! I'm Kristin from Kafe 80s. I'm from Winnipeg, Canada, a flower child at heart and am blissfully stuck in the 80s. I love cats, taking pictures, baking/cooking, crafty things, 80s stuff and playing in my band Larrikin with my Australian boyfriend Aaron. I would love to meet you, feel free to stop by and say Hello! :)
I'm Allison Kaye, a craftster and lover of all things handmade and vintage. I'm obsessed with weddings and so excited to come to Elycia's AND can finally start blogging about my own inspirations because I am newly engaged!
Campfire Chic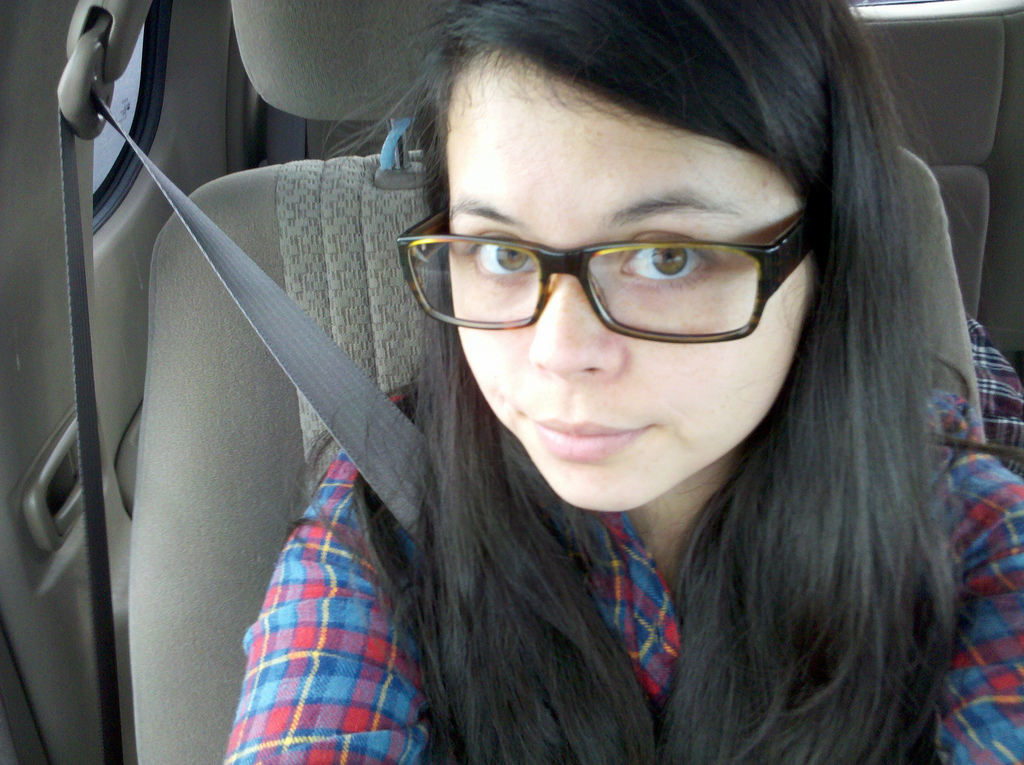 I'm Kam of Campfire Chic, a 20-something blogger from Southern California. I really love being outdoors, I post about my
camping adventures
, review
local hikes
, and talk about
upcoming backpacking trips
. I also post about
blogging-related topics
such as
Search Engine Optimization
, social media, and
Google Analytics
. I want to grow as a blogger and love sharing the helpful tools I find online.
My name is Ashley and you can find me at
underthoseneonlights.blogspot.com
. I'm in love with graphic design, photography, crocheting, beading, crafting, drawing, painting, my kitties, my huge dog Ru and my amazing fiance Zach! I'd love for you to stop by my little piece of the internet and say hi!
Tumbleweeds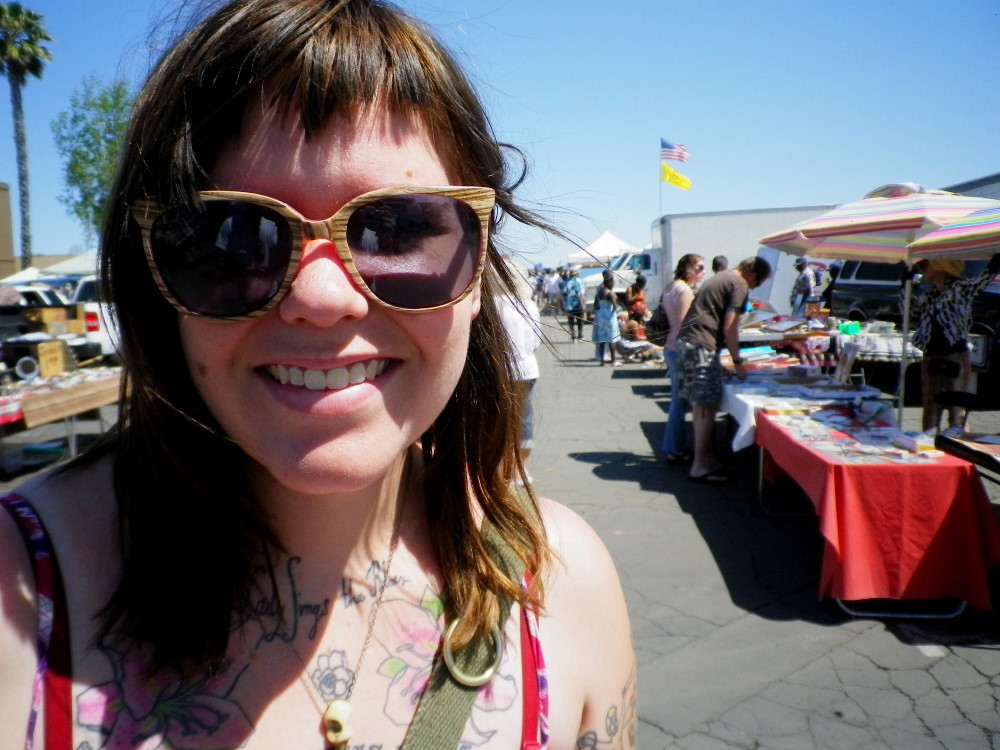 Tumbleweeds is a collaborative partnership between me, Beca, and my super rad boyfriend, Doug. It is a place where we can share our gypsy treasure and handmade wares with friends all over the world. When we're not peddling goods, we both work full time (a carpenter - him, and a pastry chef - me,) play house with a brood of four legged babes, take lots of photos, travel around Southern California in our beast of a van and eat lots of junk food! You know, typical grown-up stuff! You can visit our
shop
, or say hi at the
blog
. I
tweet
, too.
♥elycia

ps. if you are interested in sponsoring my blog in June send me an email at loveelycia@gmail.com. I still have a few small and large spots available!