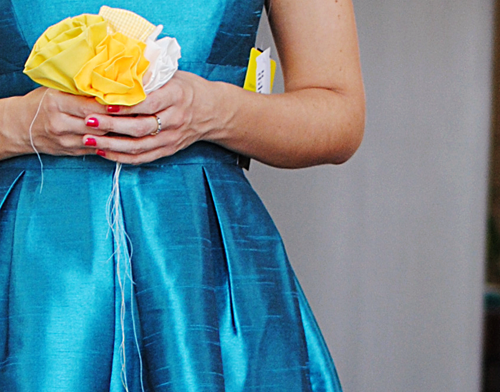 Don't worry, that is not what the bouquets look like, haha. The bridesmaid dresses came in this week and I just wanted to test the colours together. I am so so in love with the bridesmaid dresses, I want one!! They are such an awesome style and the colour is so pretty. I can't wait to see all the girls together on the wedding day :)
I finished one of the bouquets (no photos yet, something has to be a surprise!). I think it turned out really pretty. One down, four to go!
Just a short update today because I am off to another shower. My dad's sisters (my aunts) are putting it on and I am excited to visit with them!
♥elycia