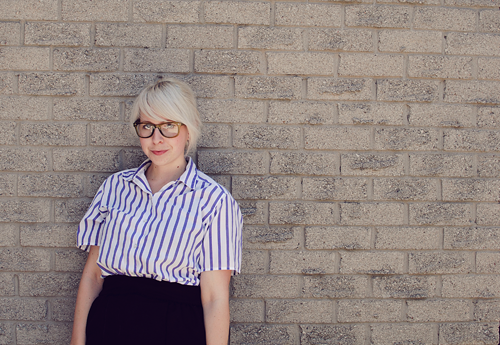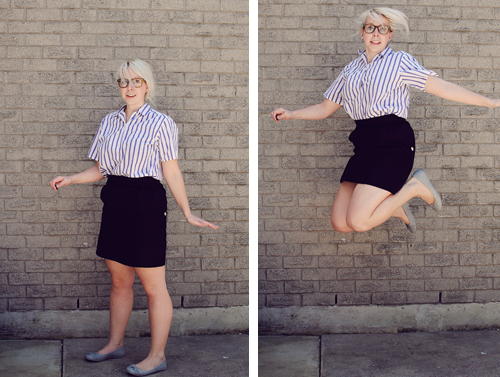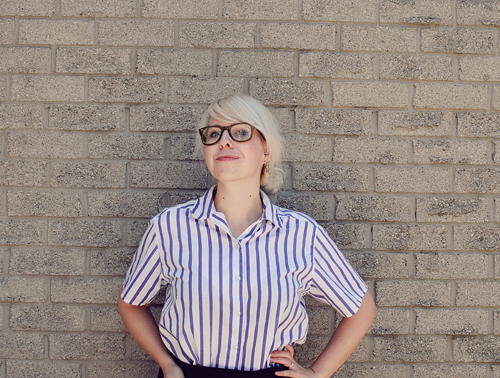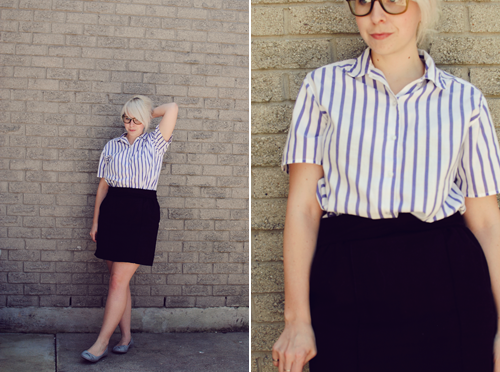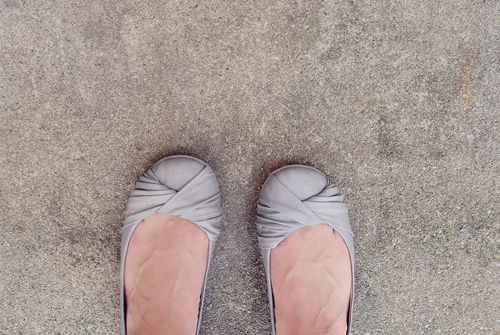 shirt - vintage
Picture 2 shows me prepping for a jump, Picture 3 shows one of my best jump shots ever and Picture 4 shows me being very impressed with myself (probably for my good jumping skills).
I wore this outfit on Friday when I went to get our marriage licence! While I was getting it a whole bunch of people were coming in to get burn permits, haha. I guess those are popular.
So, although these glasses are phoney balonies I do wear real glasses and I really need to get myself an eye exam and a new pair of glasses. Does anyone have any recommendations for places online to get glasses (ones that are good for Canadians like me too)?
I hope you are all having a good day!
♥elycia
ps. my feet look unusually veiny in that lat photo, haha. must be all the jumping!