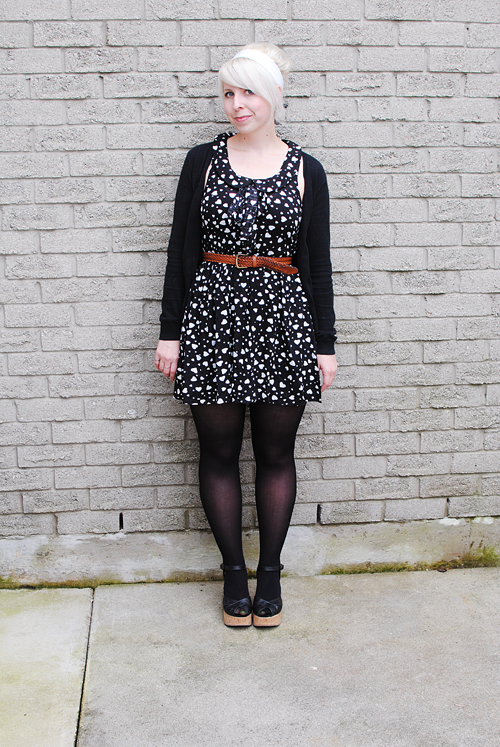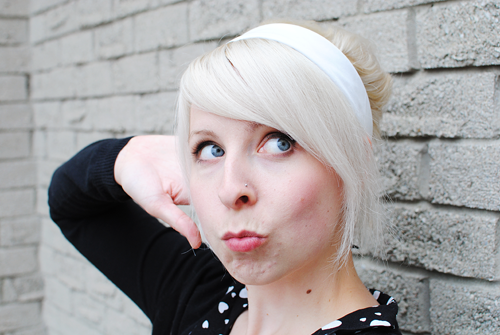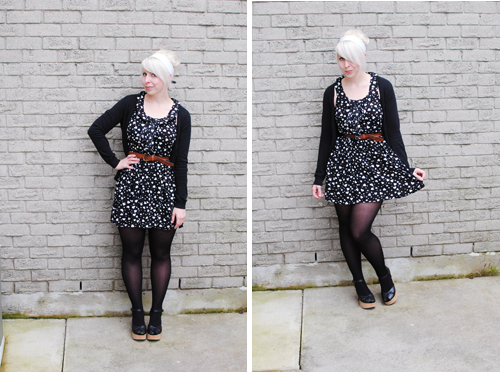 scarf - vintage
dress - Forever 21
cardigan - H&M
belt - thrifted
tights - ?
I think I may have mentioned how comfy these shoes are already. Well, let me tell you again. They are super comfy! We decided to take a spur of the moment trip to Toronto on Saturday night to meet a friend so, being in Toronto of course means we walked a lot. By the end of the night my feet were still feeling surprisingly good.
In other news, sometimes when I wear all black I feel super dressed up. To feel a little less dressy, I like to throw on something brown (like a belt) to make it a bit more casual. I feel like it works...hey, at least I'm fooling myself if no one else!
What are your favourite wardrobe tricks?
♥elycia