Hi!
Unfortunately Ivan and I are back to real life and our honeymoon is just a memory...but I can re-live it a little by sharing some more photos with you! Here are a few peeks from our day on Sunday. It was kind of a gross rainy day but we made the most of it!
Get ready to see the best thing ever in this next photo...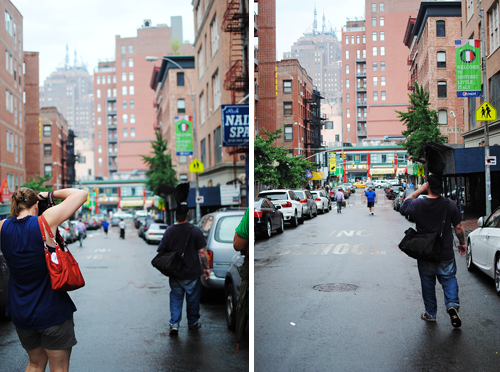 What's that? Can't quite tell what's going on here?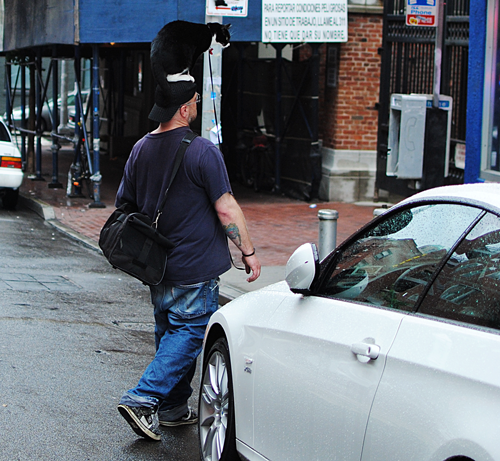 Um, yeah, this guy is walking around with a cat on his head. This was actually the second time we saw him within about 1 hour. We were in SoHo and I walked past this guy holding something on a leash. He said something to this little 'something on a leash' and then the 'something' jumped up onto his head! I let out a loud gasp when I saw that it was a cat! This guy trained his cat to jump up and stay seated on his head on command! I was so amazed by the awesomeness that I forgot what a camera is used for. Luckily we crossed paths with my hero again later and I managed to sneak a few photos. Ok, so continuing on...(although nothing can top what I just showed you)
We got some goodies from
babycakes
. so yummy!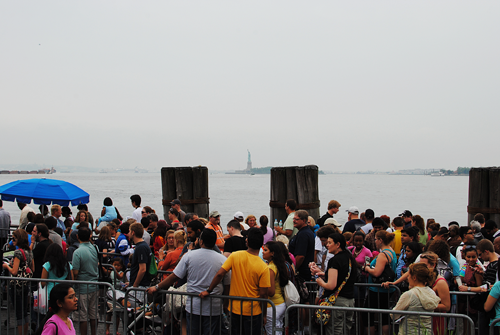 Saw the statue of liberty from really far away. Neither one of us wanted to wait in line for the ferry to get a closer look. We are bad tourists!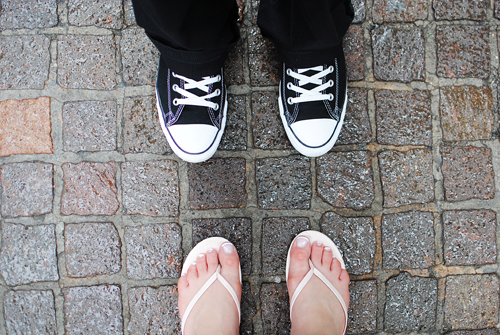 Rested our feet. I actually had to buy flip flops after the first day of walking around cause my toes were sore! Just fyi...While wearing these sandals I stepped in a couple NYC puddles, yuck!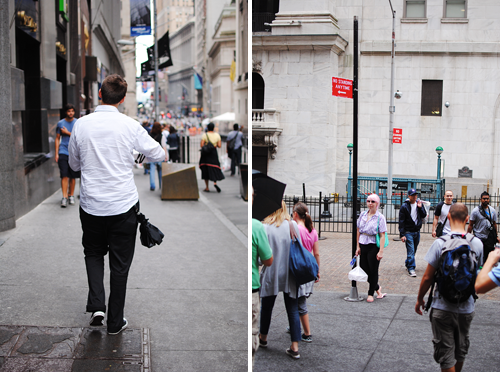 Checked out Wall Street and stood under a no standing sign.
Made scrunchie 'I'm getting wet' faces on the bus ride back to Times Square.
We also went to see a show on Sunday night but for some reason we didn't take photos of our super snazzy outfits! Let me assure you, they were snazzy. I have a few more photos to share from our trip so I'll be back!
♥elycia