Ivan and I were walking around in Hamilton today and started taking photos here....but then I noticed a man behind a tree and decided that we had to change locations. The man behind the tree was not as creepy as I probably just made him sound, haha. I think he was looking at a tree that was kind of falling down. But I'm happy we relocated because we ended up at the park.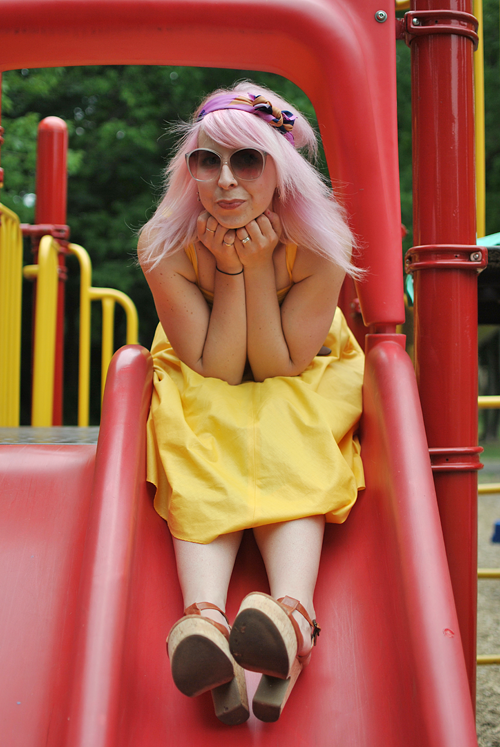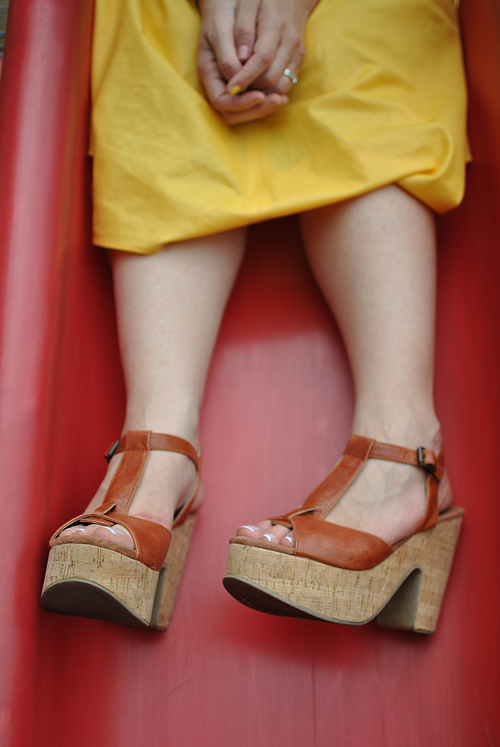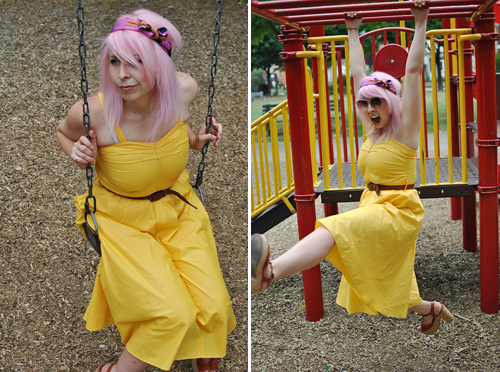 scarf - thrifted
sunnies - thrifted
dress - thrifted
belt - thrifted
purse - thrifted
Wow! I didn't realize at the time but everything I was wearing was thrifted except the shoes!
After we took these photos we popped over to
Mata Mat
a Studios
where I got my first tattoo! ya! I finally built up the courage to go in and talk about having a big piece designed so we went yesterday to book a consult (which is next week) and then I went back today for a small 'warm up' tattoo, as I've been calling it. I'll show you my little 'warm up' once it doesn't look gross. :)
Did everyone have a good weekend? What did you get up to?
♥elycia