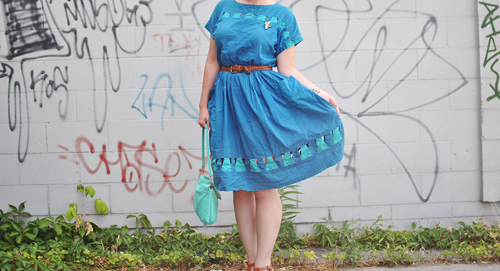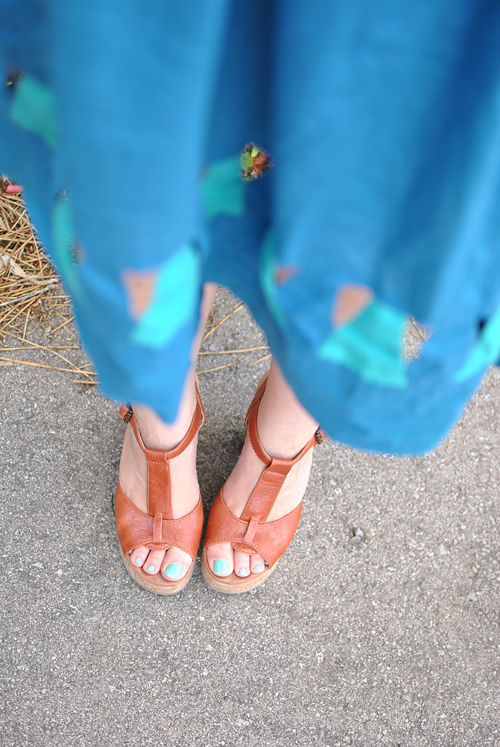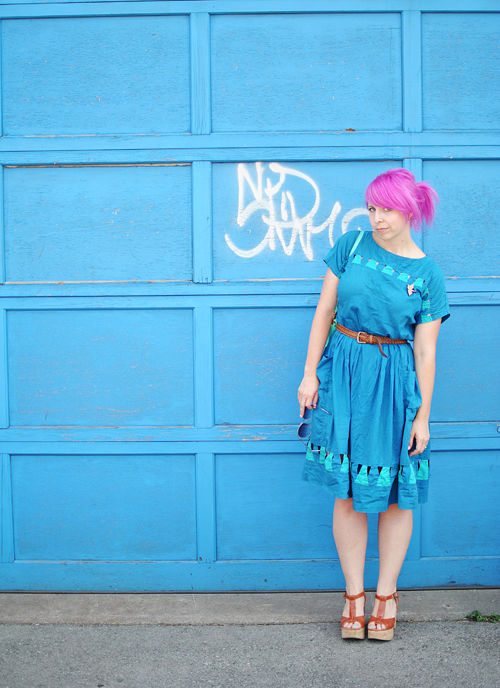 sunnies - thrifted
dress - vintage
belt - thrifted
purse - thrifted
I wore this on Saturday while Ivan and I were out and about. I recently realized that this may just be my favourite dress. It is super comfy, light-weight and I love the colours and cut out details.
Ivan and I went out with our friends for dinner to a place on Locke Street called
Chuck's Burger Bar
. They had a yummy veggie burger! After dinner we stopped by our friend's new bakery! You may remember me mentioning
Cake & Loaf Bakery
before
. I am so excited for their opening in August or September! Check out the amazing mural on the side of the building, it is not even completely finished and it already looks incredible!
That is one of the lovely owners Nickey, the lady behind the cakes. Remember our
wedding cake
with the buttons? That was all Nickey! If you live in Hamilton, definitely keep your eyes peeled for Cake & Loaf when they open! The bakery is on Dundurn and Homewood.
♥elycia