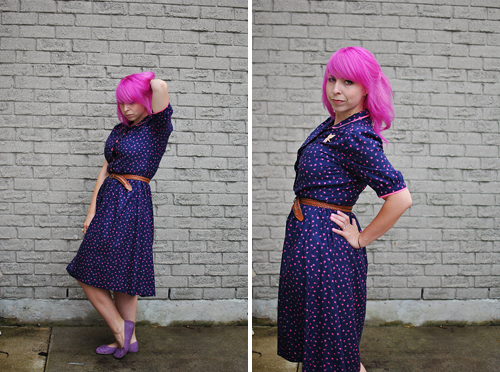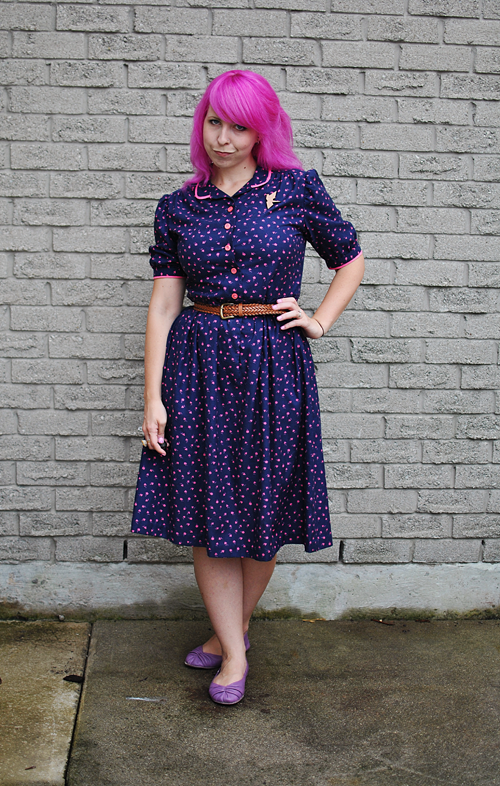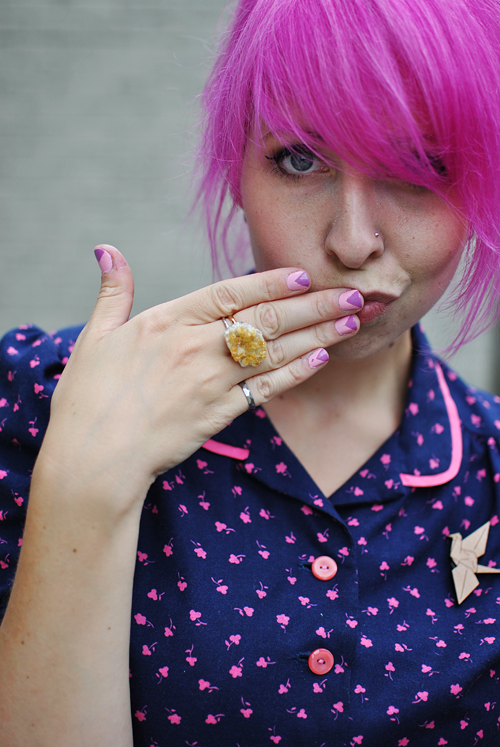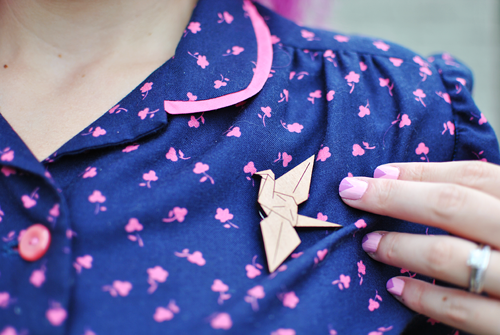 dress - thrifted
belt - thrifted
I got this dress on our trip to Ohio. I love the pink on it so much, I had to have it!
Kaylah
mentioned that it kind of looks like
The Dainty Squid Dress
. I think it kind of does too.
This is my other pretty brooch from Under the Shade of a Bonsai Tree. I love it so much! I used to do origami all the time but now it has been years since I have made anything. I think I need to relearn my skills! (because of course, I don't have enough hobbies...that was sarcasm)
Annnd, just for good measure...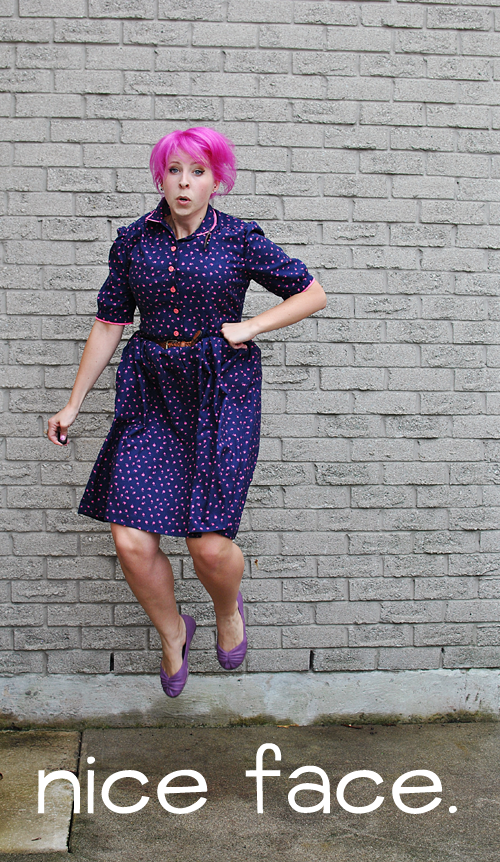 I hope everyone is having a great day!!
♥elycia