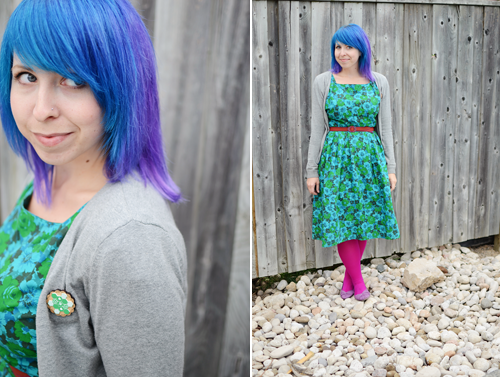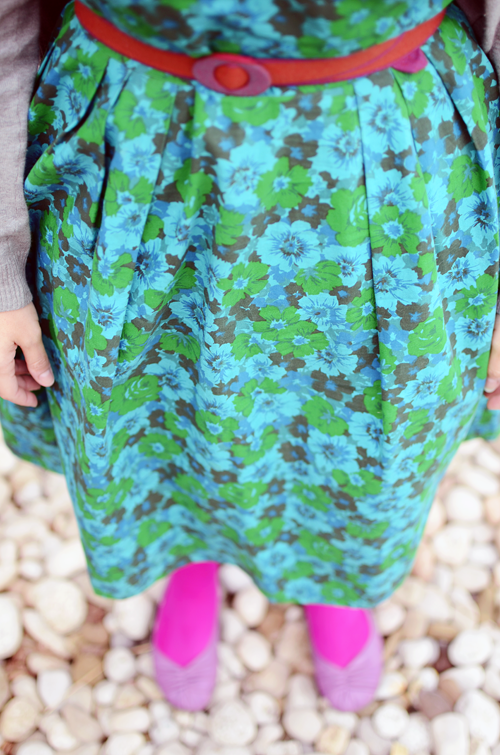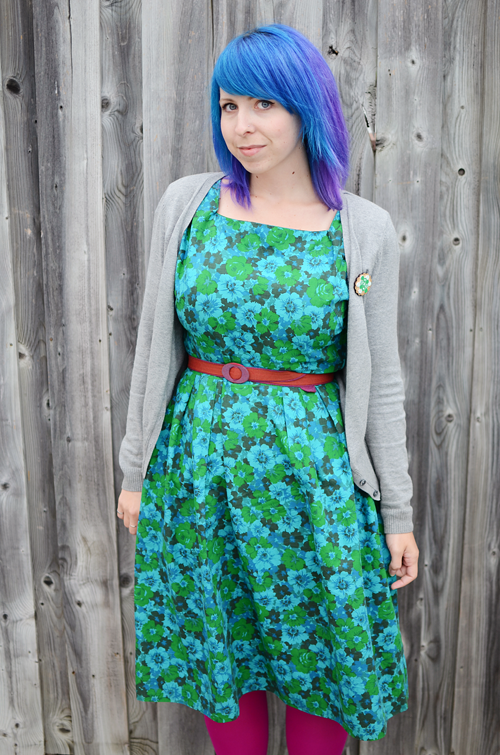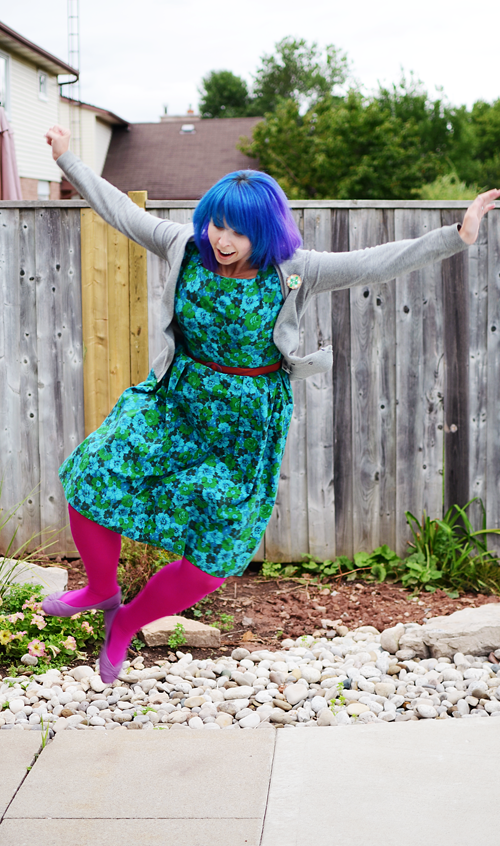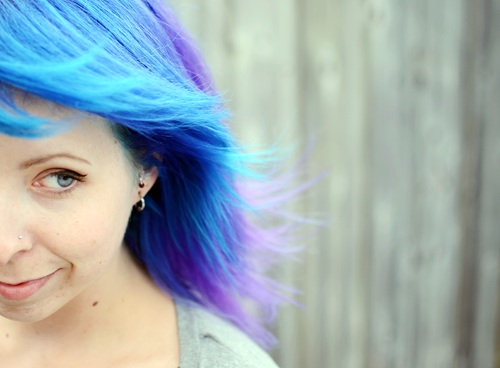 cardigan - H&M
belt - thrifted (from another dress)
This is definitely one of my favourite dresses ever. I love the colours and the pattern so much. Also the weight of the fabric is really nice...but you can't really see that part.
Remember how I mentioned that I gave myself a haircut? Well, this is the result. I'm pretty pleased with myself. Did I mention that I decided to give myself this haircut at midnight last Friday? I'm thinking that once it gets a smidge cooler I might cut some full bangs. Did I mention that already? My old age is catching up to me ;) And yes, I am still obsessed with my new-ish multicoloured hair.
I hope everyone is having a great day!!
♥elycia