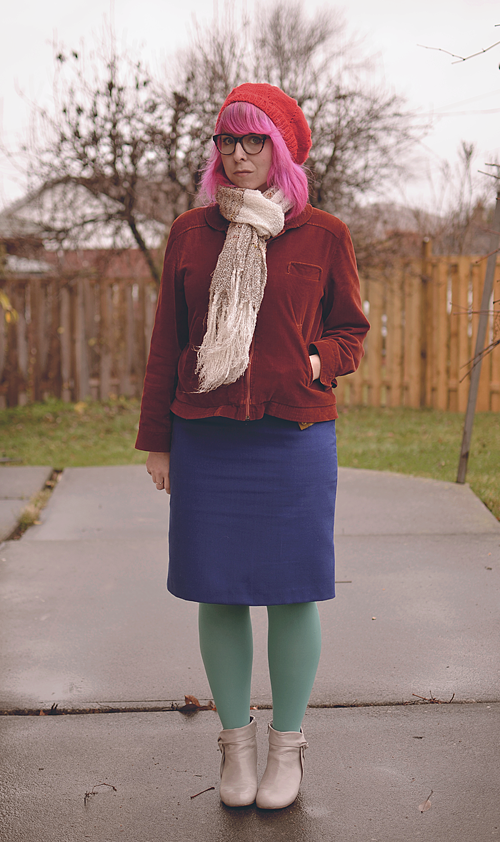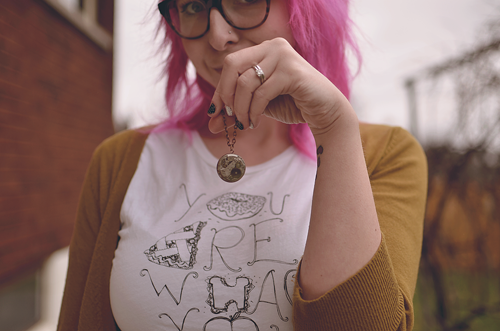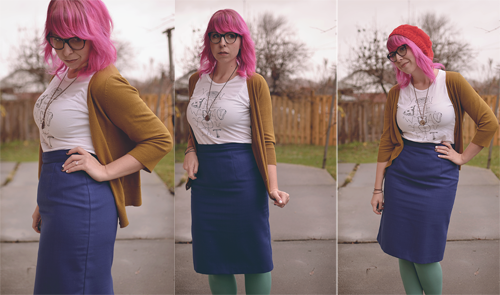 hat - thrifted
scarf - ? (it was my mom's)
jacket - vintage (my Grama's)
cardigan - Target
skirt - thrifted
tights - Urban Outfitters
Wow, I think I set a personal record for the number of pieces in my outfit today. That is quite a long list!
Some days I feel like people might think I am colour blind. This was one of those days. Last weekend I went to a Flea/Antique Market and I was getting some interesting looks. I am normally pretty oblivious and don't notice people looking at me so I know it was pretty bad if I actually noticed! I absolutely love playing with colour in my outfits though so I will deal with a couple strange looks ;) Does anyone else get strange looks sometimes?
I kind of can't believe that these shoes have not made it into an outfit post yet. They are one of my current favourites and have been in high rotation for the few months I have had them.
One last thing to mention...my necklace! I have always wanted a steampunk style necklace and was super excited when Liz offered to send me something from her shop. Don't forget to
enter the giveaway
for a chance to win an item of your choice from Liz's shop
Craft to the Radio
!
♥elycia