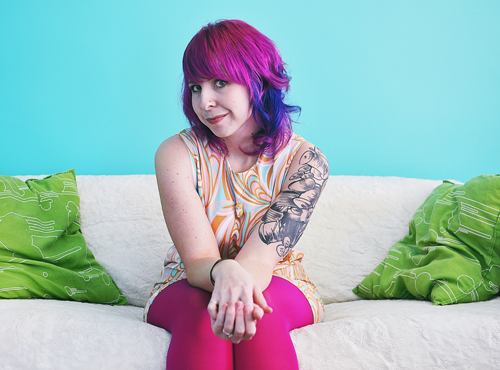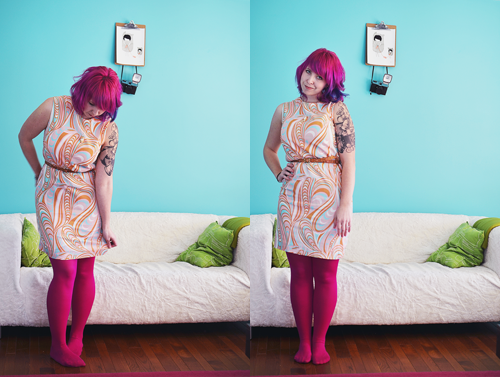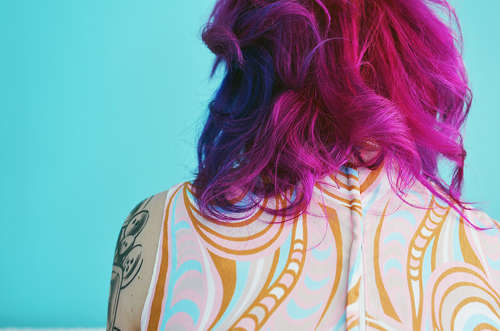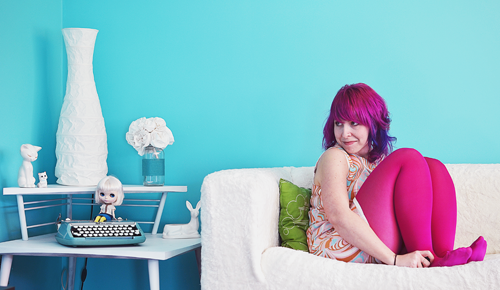 dress - wedding gift from
Astrid
& family
necklace - c/o Dapper Toad
tights - c/o We Love Colors


When I visited Peterborough Astrid and her family were sweet enough to let me stay with them. As if that wasn't nice enough, they also had a wedding gift for me. It was this pretty vintage dress and I love it! I wasn't going out anywhere but I just had to break it out and wear it around the house. It is so pretty and swirly and the colours are really lovely.
Something else exciting...if it is a sunny day there is really beautiful lighting in the living room as the sun is starting to go down. We got a new couch and rearranged the room a bit and now I like taking photos in front of this white couch with the green pillows. It looks so fun to me! We recently added a clipboard display behind that couch and it looks even more fun now!


And yeah, I guess I could have put on shoes for the photos but I just wasn't in a shoe sort of mood ;)
♥elycia
PS. I have a few more vlogs for you that I will hopefully post tonight when I get home!