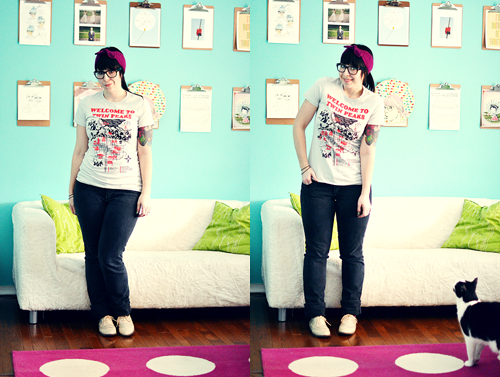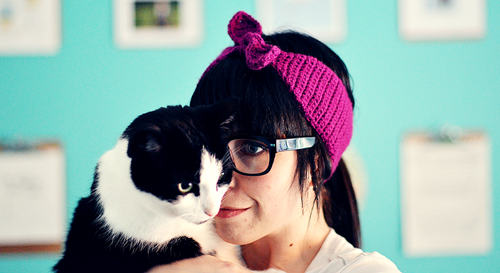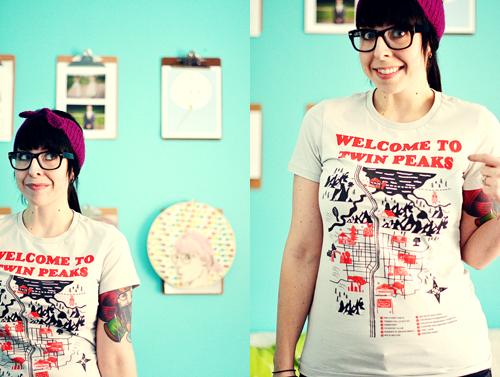 glasses :: Warby Parker
jeans :: garage
shoes :: F21
I found this shirt through
Pinterest
before Christmas and right away I knew that I absolutely had to get one for Ivan for Christmas. We had been on a Twin Peaks watching marathon and I was so excited when I spotted this because I knew he would love it. And then I realized that I would be so jealous if Ivan had one and I didn't so I bought myself one for Christmas too. I even wrapped it up and put it in my stocking. Twin Peaks fans...isn't this shirt awesome!?
Susannah was so sweet to send me this
head scarf/ear warmer
. I love the style and I sometimes even wear it in the house when i'm not going anywhere! You can grab one at
her shop
if you love it as much as I do! Oh and while you're there check
these headbands
out...so adorable!
Lately Farva has been super curious while I'm taking photos. I think he likes getting on the blog and having people tell him he's cute. What a little goof.
♥elycia