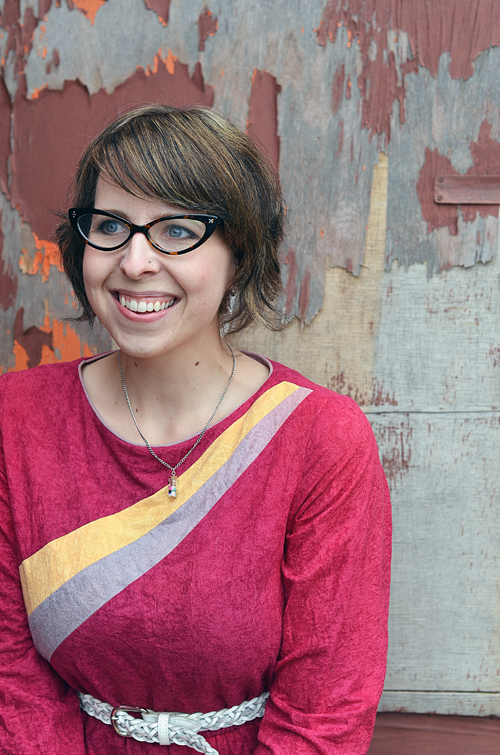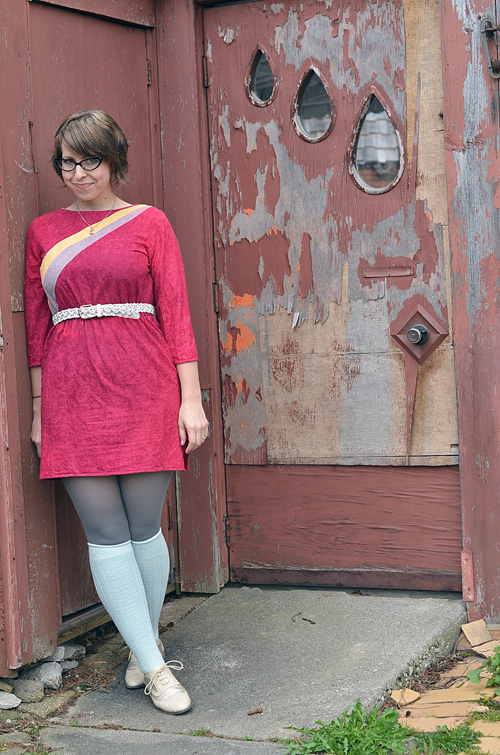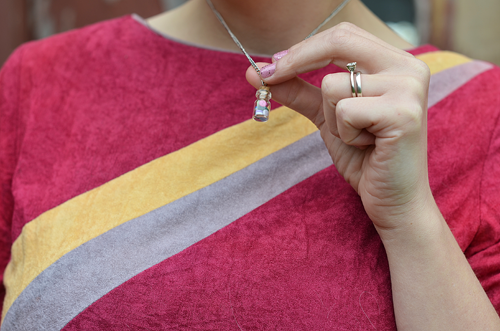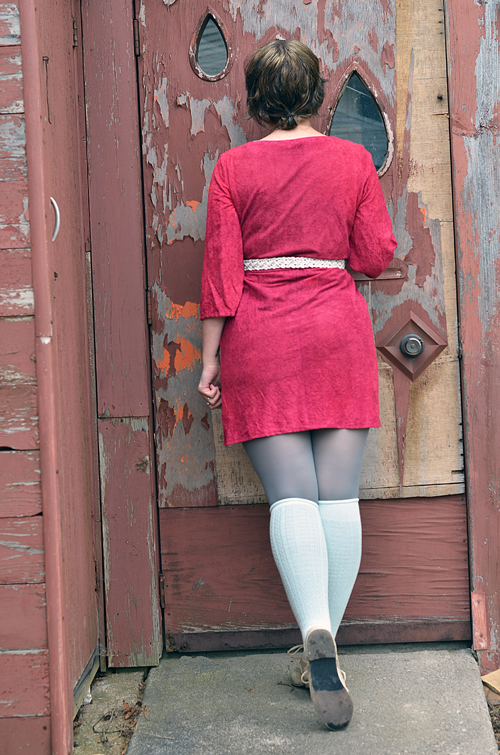 :: head to toe ::
necklace :: gift from
Lexy
!
dress :: belonged to Ivan's great aunt
belt :: thrifted
tights :: Walmart
socks & shoes :: Forever 21
When I wear this dress I feel very Ziggy Stardust for some reason. I have loved David Bowie since I was a kid (thank you Labyrinth) and lately I have really been enjoying the one David Bowie album I own on vinyl: The Rise & Fall fo Ziggy Stardust and the Spiders from Mars. It is soooo good.
While I was outside taking these I saw two blue jays hanging out but I wasn't able to get a photo. They were too speedy. Blue jays are a lot larger than I remembered them being and they are so pretty! I also saw a Cardinal in the backyard the same day. It was a bird party!
That door that is falling apart leads to the garage and I love it so much. It kind of needs to be replaced but I just don't think I can do it. The teardrop cut outs are just too good.
♥elycia