Ivan has been really into beer brewing over the last few months. I helped brew the first batch but then after that I had just been helping with things like bottling where it is a lot easier with two people. Not last weekend but the weekend before Ivan and I brewed a big batch of Super Fruit-tea beer together. I find the whole brewing process really interesting so I thought I would share a few photos taken while we were getting our brew on.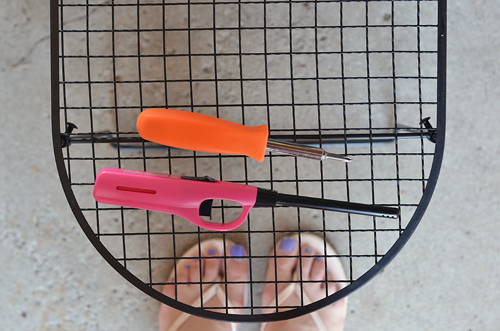 This photo makes me laugh. I don't know why I find it funny that one step requires us to pour beer into a huge cooler and let it sit. I think it's just because it makes me feel super classy.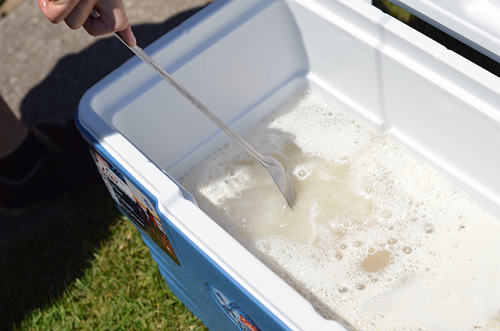 This is the part where you throw some dirty underwear in for extra flavour. (Not really, those are the grain sacks, they just look like underwear to me in this photo)
These pellets that look like rabbit food are the hops. They smell really strong.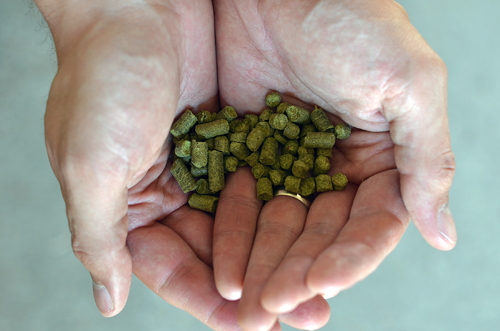 This is the tea that we added to the beer for flavour. Just a side note, this tea tastes amazing! I tried it after we brewed both hot and cold and it is so yummy.
Here we are cooling the beer with Ivan's homemade immersion chiller.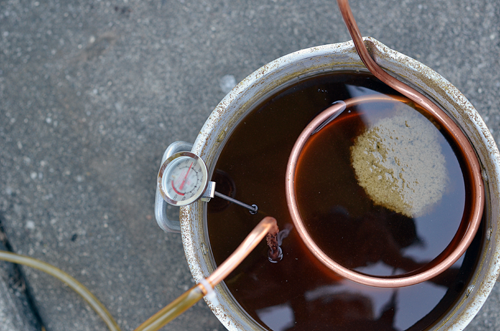 There is a bunch of wait time during the brewing process so we worked on our wedding thank you cards (finally).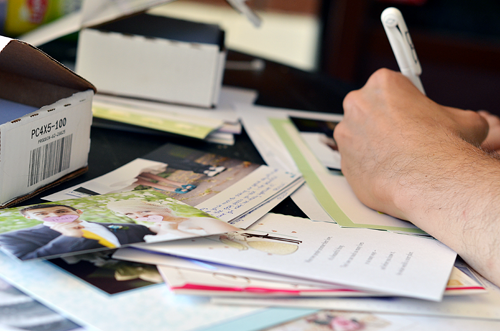 Farva says "It's about time slackers!"
♥elycia