So I finially did it! Yarn bombing has been on my to-do list for ages and on International Yarn Bombing day I got my yarn bomb on. The week before I made sure I knit up a little swatch out of some pretty thrifted yarn so that I wouldn't forget.
On Saturday morning all through the early afternoon it was raining and yucky out and I was not excited to yarn bomb in that weather. By the late afternoon/eary evening it had cleared up and turned into a beautiful sunny day. Ivan and I had to run to the hardware store and ended up near Ottawa Street. For those of you who don't live around Hamilton, Ottawa Street is basically fabric store central and I thought it would be a good location for some yarn bombing. We walked down to the little courtyard area where there is a statue and some decorative thimbles hanging out. I had planned on yarn bombing a pole but I couldn't resist the thimbles and even though I hadn't made my square quite big enough for that, I made it work!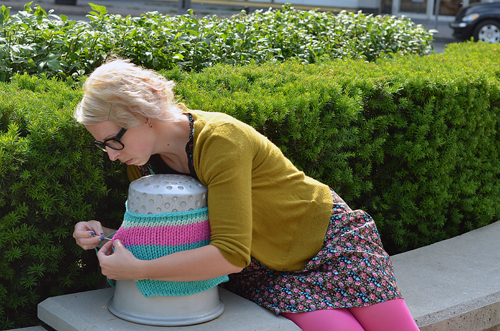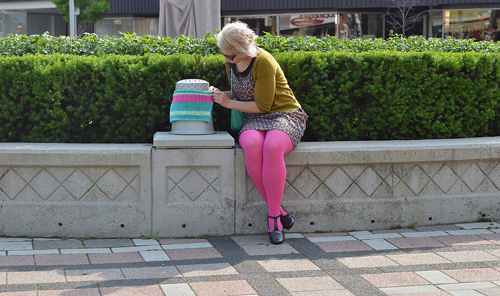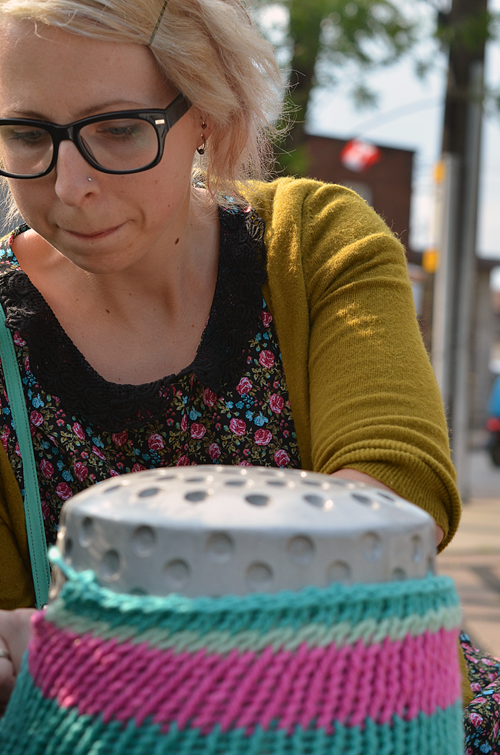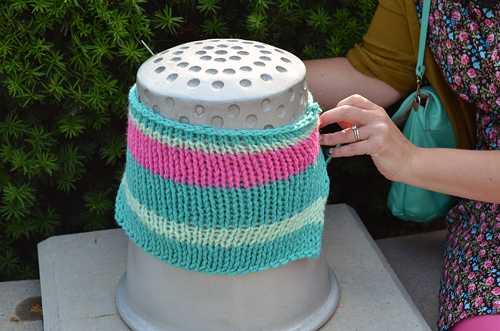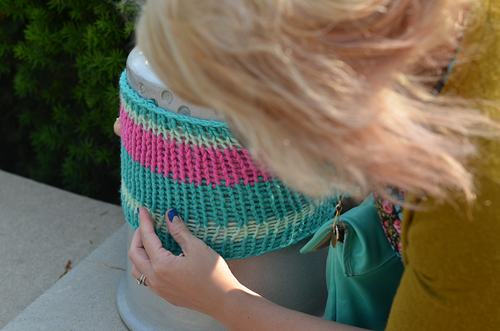 Let's just pretend my hair doesn't look totally insane, ok?
I was less nervous than I thought I would be to yarn bomb. It's not much (I totally wish I could cover a bridge!) but I was happy with my small contribution to International Yarn Bombing Day 2012. Did anyone else find something to yarn bomb?
♥elycia
PS. Last chance to enter the
blurb giveaway
! I will announce the winner later today.