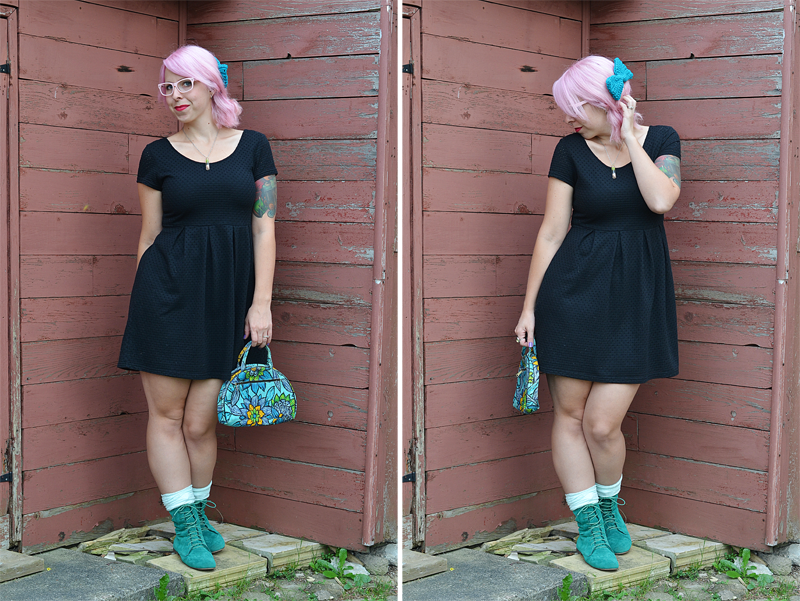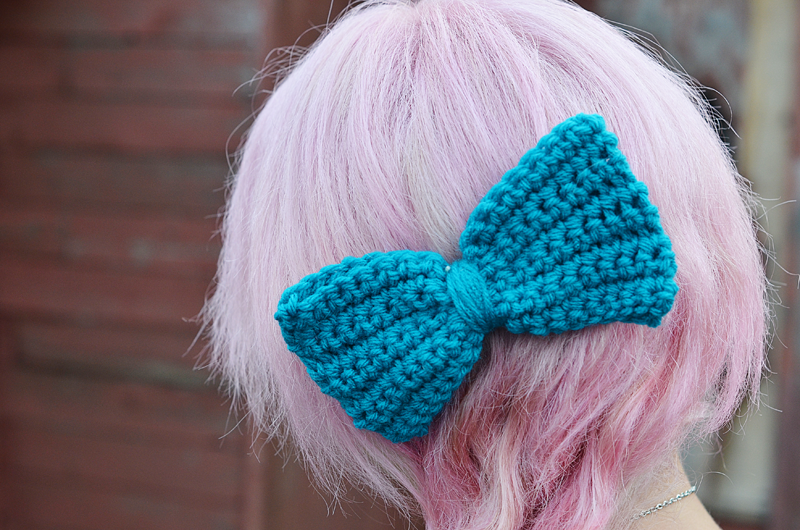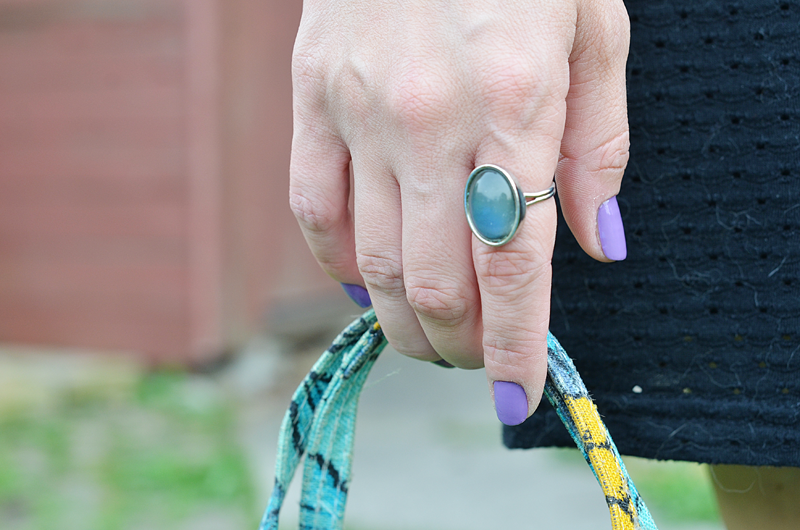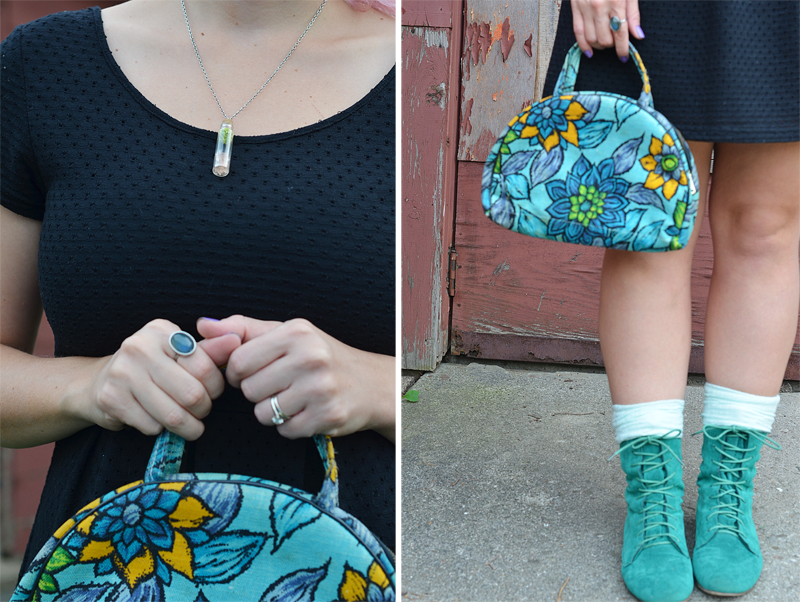 :: head to toe ::
bow :: I made this!
glasses ::
Coastal
/
Clearly
necklace :: c/o
Creature Comfort
dress ::
Simply Sensational Dress
from
ModCloth
socks :: Forever 21
boots ::
Lady in Rad
c/o
ModCloth
bag :: thrifted
mood ring :: from when I was a kid
See, I told you I would wear these pink glasses all the time. Also these boots will be getting a ton of wear because, although they are so annoying to put on, they are really comfortable once I have them all laced up. Oh and because the colour is so good!
I picked up this little bag while I was on a thrifting adventure with
Andrea
earlier in the summer. I plan on using it as a travelling makeup bag but it is too cute not to bring out as a purse every now and then. The colours are some of my all time favourites and I love almost any kind of vintage floral print.
Oh yes, and my mood ring. I fell in love with mood rings as a child after I saw the movie My Girl. I loved that movie so much and thought Vada was the coolest girl ever. I also loved the drinking glasses that her dad's girlfriend had in her trailer. Oh, and all the music in the movie. Basically everything about it. So yeah...I still love mood rings and this is the same one I had as a kid.
I hope everyone is having a good day.
♥elycia
PS. The winner of
The Paraders
giveaway is...Michelle. (the comment was Anonymous and there was no link in the comment but I have your email address so I will be in touch!)