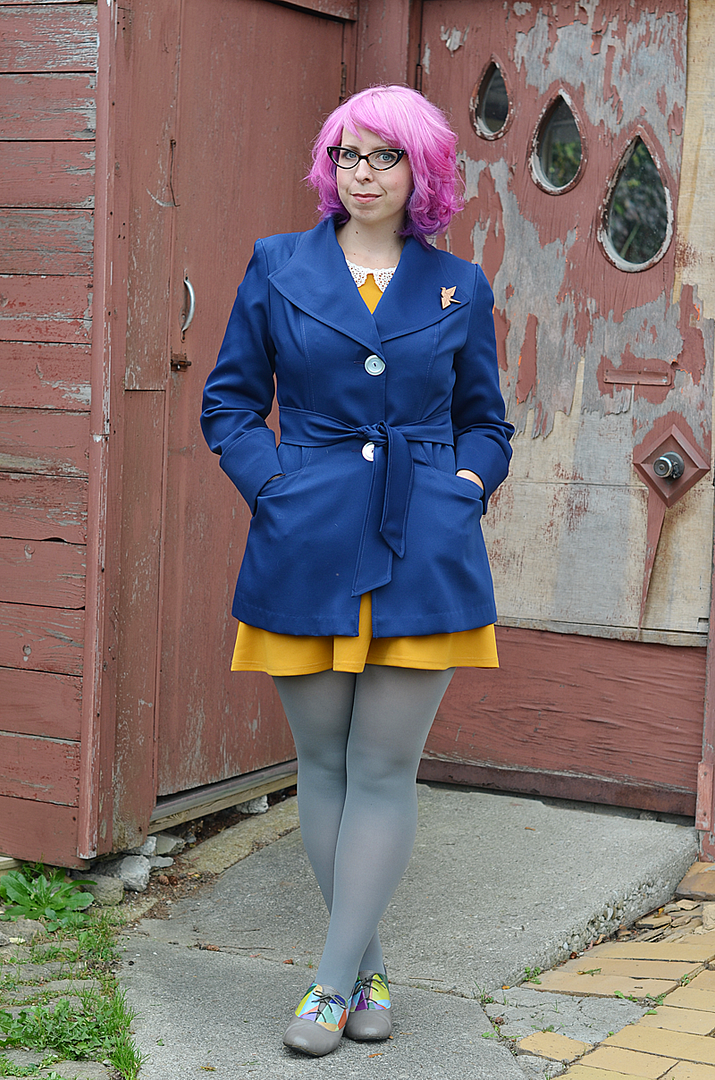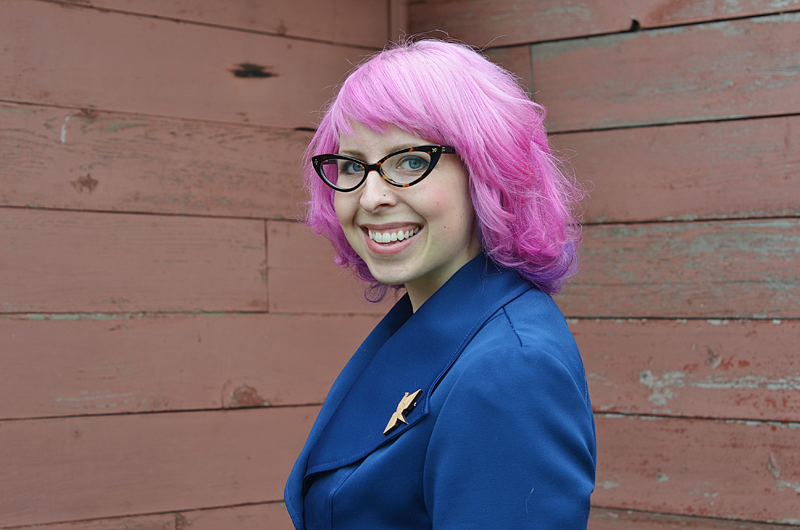 :: head to toe ::
glasses ::
Coastal
/
Clearly
coat :: thrifted
brooch :: c/o
Under the Shade of a Bonsai Tree
dress :: Gourd Garden Dress from
ModCloth
tights :: Walmart
shoes ::
ModCloth
with stickers c/o
FunkKit
I was getting really frustrated with my hair because it was so dry from bleaching and really hard to manage. Then I remembered this oil treatment that I used before (I will tell you more about it another time) and I put some on my hair last week. I have no idea why I stopped using it because this stuff is amazing. My hair actually feels like hair again!
Oh yeah, and if you know anything about me then you probably know that it is really hard for me to keep my hair the same for any length of time. That's why I now have some bangs and a different colour. I really wanted to keep pastels but then I had a run in with some brighter pink dye. I didn't leave it on long though because I was hoping for a quick fade out and I really love the colours that are going on now after I have washed it/conditioned it a bunch of times. Will it be this colour next week? I'm not making any promises.
Ok, enough about my hair. I am so happy that I picked up this coat last spring. I didn't get too many changes to wear it after I got it but I have been making good use of it so far this fall. It fits so perfectly and makes me feel instantly fancy with it's big huge collar. Definitely a favourite in my closet.
Today is a holiday for Ivan because it is Canadian Thanksgiving so I'm off to enjoy the day!
♥elycia