Pinny is on recovery today from her surgery and is doing very well. Right now she is snoozing beside me with her little cone on. I am sad to say that Farva and Anakin are being horrible big brothers to Pinny; hissing and smacking her when she walks by. Those boys need some manners. Really they just don't like the smell of the vet that Pinny brought back with her.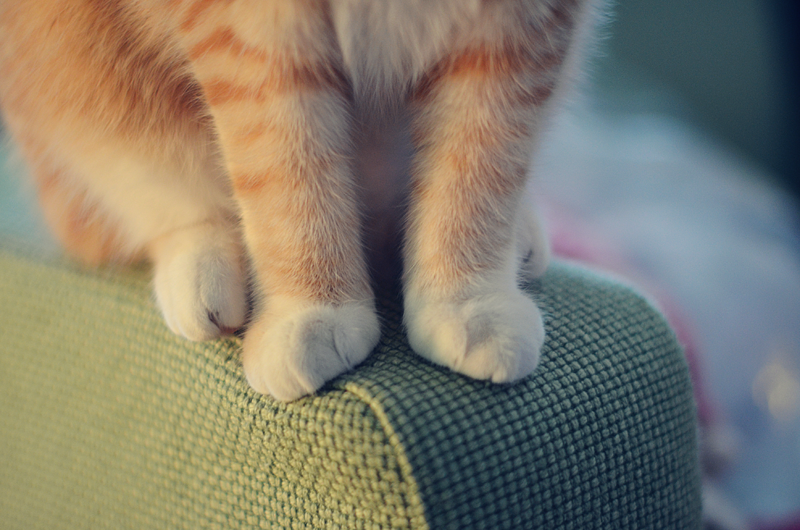 But enough about my cats! I want to show you Ivan's brother's cute little kitten Bella. I really with I had taken some photos of Bella when he first brought her home but it is always dark by the time we get there for dinner. She was the teensiest little kitten! Here are a few photos from Christmas.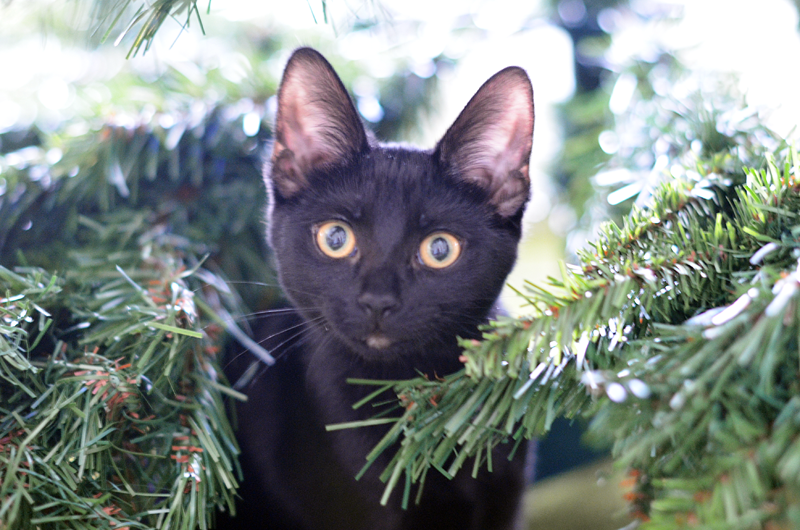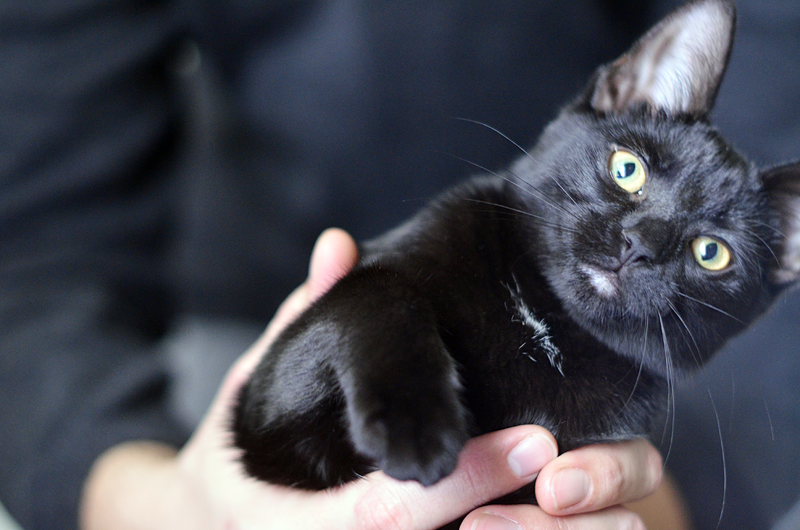 I love how black cats always have a little tuft of white fur somewhere. It is adorable.
So my thrift trip yesterday was a total bust. It has actually been a while since I have ventured out to the thrift stores and yesterday was a horrible way to return to it. Maybe it is because Christmas just finished, but the store I went to was bare! Oh well, at least I dropped off my donations and didn't replace them with all new things.
Today I am continuing to empty my office and get it ready for some rearranging while dealing with the stuffiest, drippiest nose ever. I don't feel like I have a cold but my nose is constantly getting plugged. Gross!
Have a good Thursday!
♥elycia