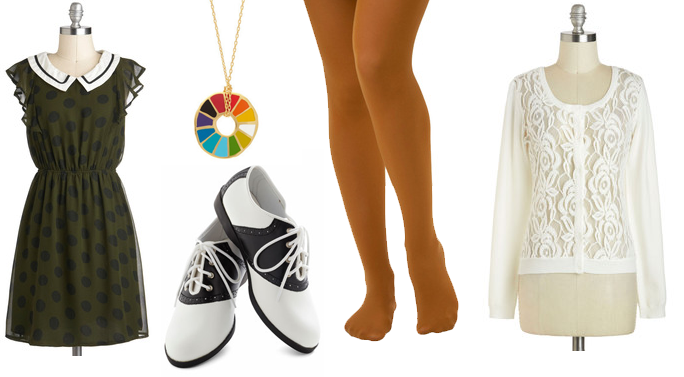 Within Dotting Distance Dress :: Who Could Be Saddle Shoes :: Tights for Every Occasion in Mustard :: From Day One Cardigan :: Corked Necklace in Colour Wheel
from ModCloth
Since St.Patrick's Day is coming up I put together a little pretend outfit that I would like to wear to celebrate. I won't be drinking any green beer this year (not that I usually do anyways now that I think about it) but I want to remember to wear something green.
I took the day off yesterday because I came down with a cold and was feeling very under the weather. I am a little better today but still feeling pretty crummy so I am going to slowly get a few things done while feeling sorry for myself and blowing my nose.
I hope you are all feeling great and having an awesome Wednesday.
♥elycia