I am so excited to share this finished project with you guys! A few years ago
Becky
posted about a pixelated Mario mushroom blanket and I thought it was the coolest thing ever. Fast forward to our friends having a baby in January and decorating his room Super Mario style. Then fast forward about 5 months later when I finally finished this gift for them.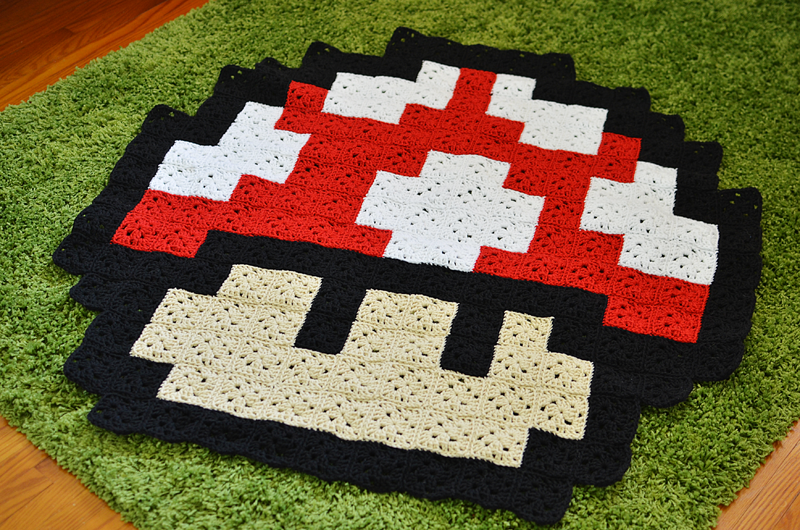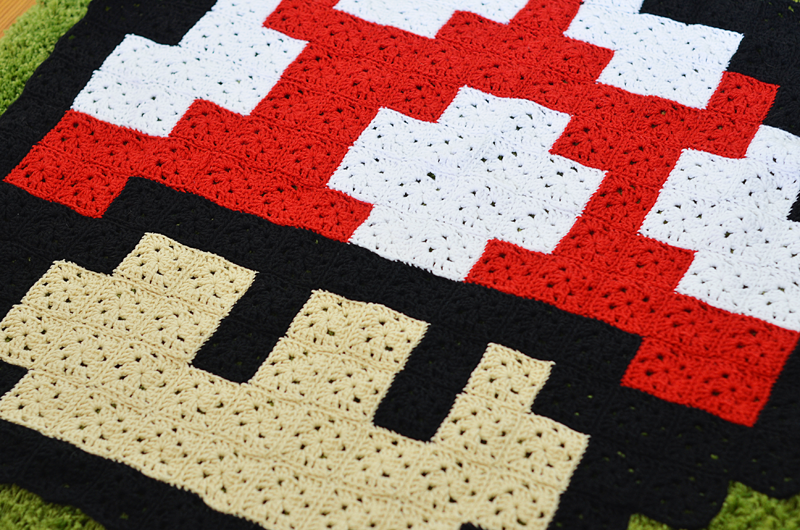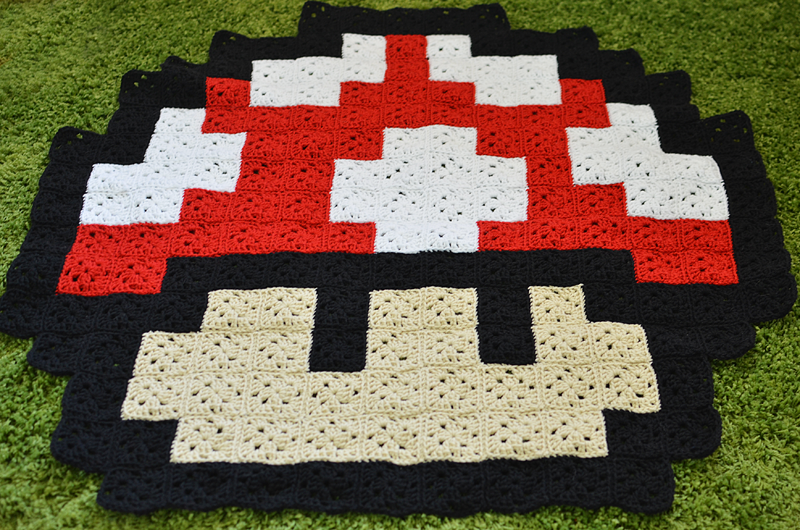 I am so happy with the way this blanket/floor covering turned out. I say blanket/floor covering because really, you can use it as either. I found the pattern over here on
Pixelated Mushroom
. I used my own granny square pattern but used the provided grid to know how many of each colour to make and the pattern to attach them in.
This crochet Mario mushroom is one of my favourite things that I've made! It took quite a long time but it was totally worth it.
♥elycia