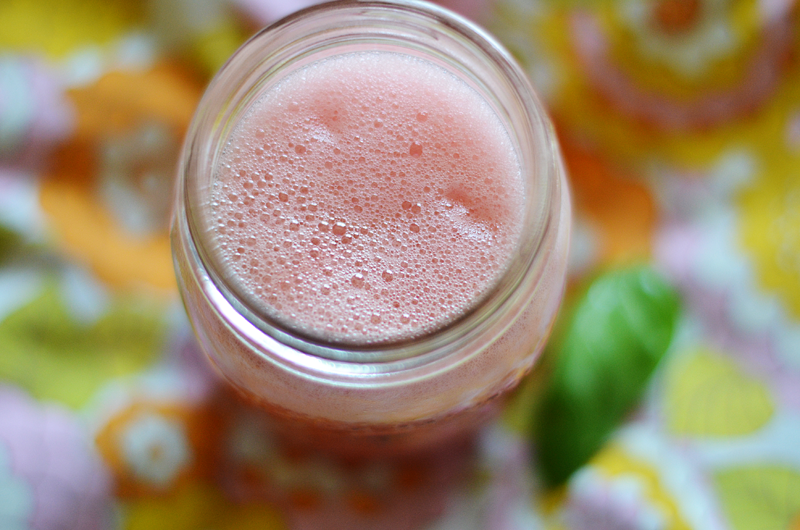 Kaylah posted about a
very similar watermelon drink
recently because, duh, it is one of the most delicious drinks either of us has ever had and we obviously both have it on the brain now that the anniversary of our trip to Renegade Chicago, & more importantly Native Foods Cafe, is rolling around. I have had this post ready to go for when baby boy showed up for a while now so I thought I would share my take on the drink as well.
For this version I decided to add some fresh basil from our garden to the watermelon. I used half of a smallish watermelon and one basil leaf which made at least four big glasses of this yummy drink.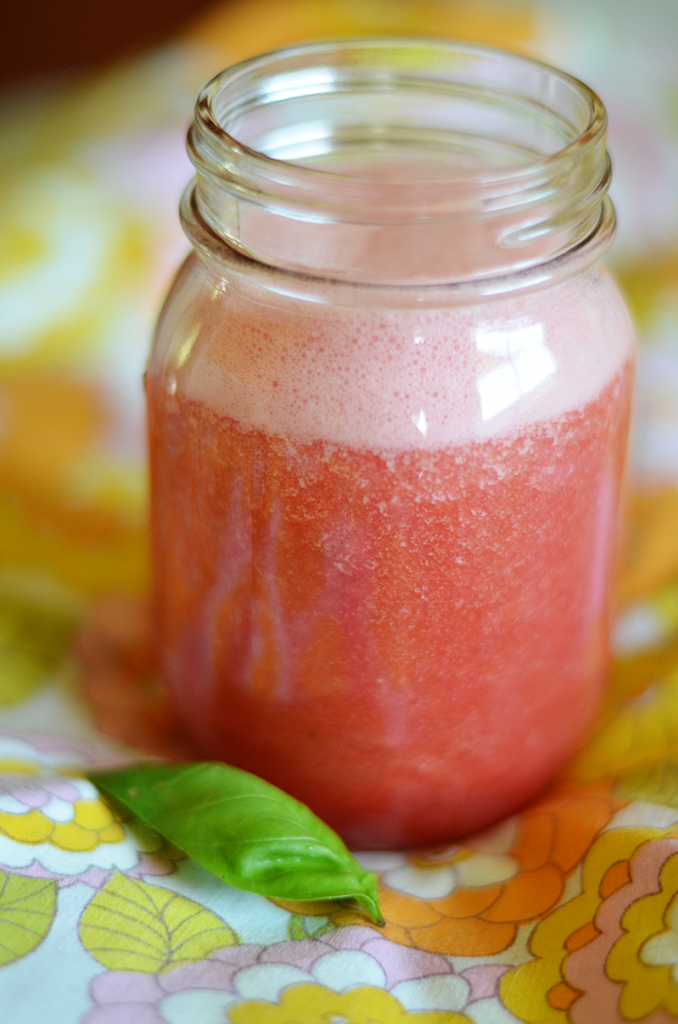 Sometimes I would drink it as is, other times I would squeeze in some lime and add some sugar (super delicious) or if I wanted a less intense taste I would mix it with water. All ways were really yummy and I will definitely be making this again. I'm thinking that a slightly more sugary version would make really good popsicles as well! I find that for popsicles I need to make them quite a bit more sugary than I think I would like for them to taste good once they are frozen.
Well, I'm off. Ivan is playing piano while holding our little guy so I'm going to just sit here and enjoy it.
♥elycia
PS. Some people have been asking about our little guy's name and...I think we have finally decided what it is but I will save that for another post coming soon. Naming a baby is hard!