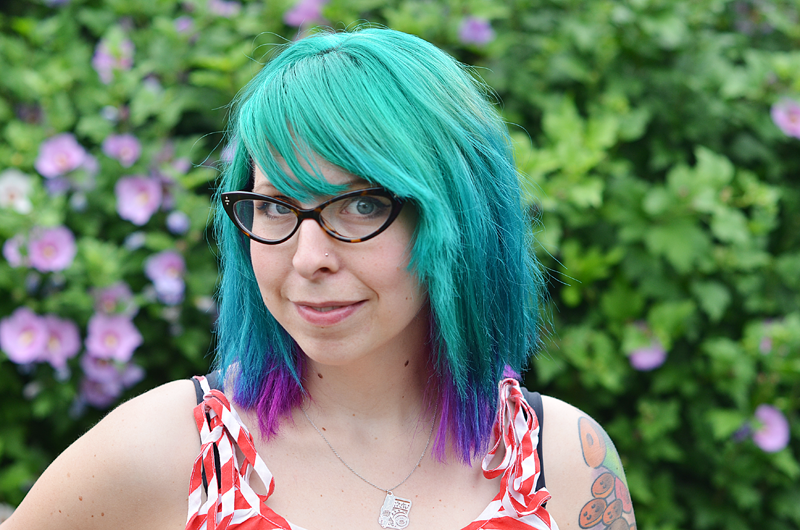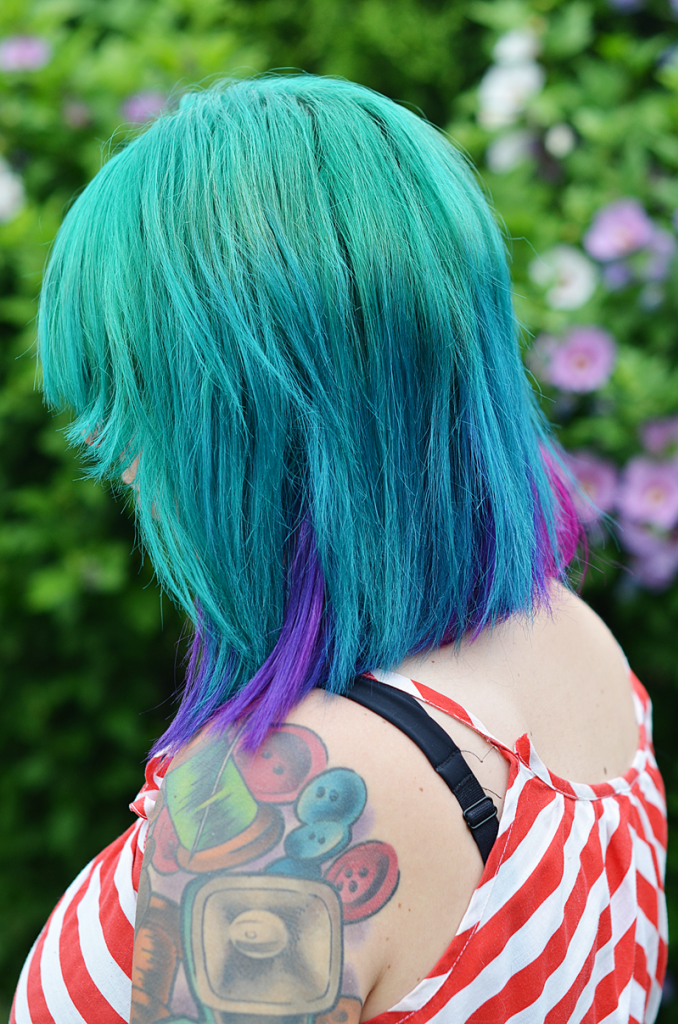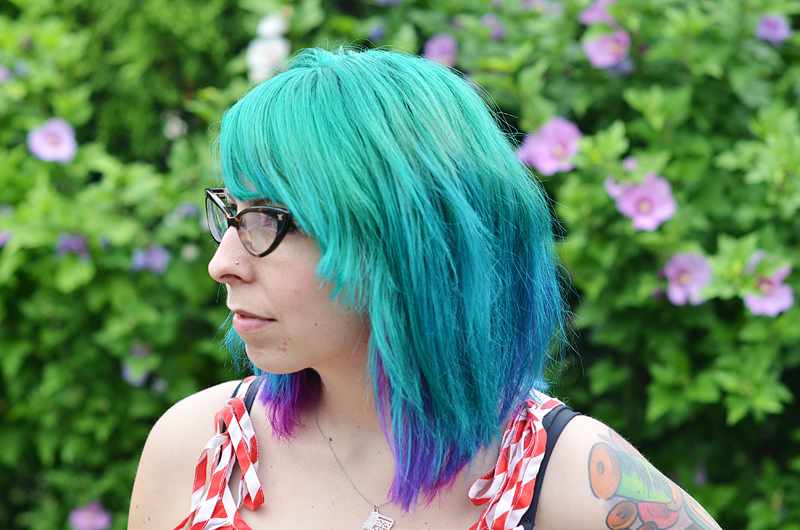 A few weeks ago I finally bleached my hair for the first time in nine months! I was planning on dyeing it light pink but my roots took so much bleach that I wasn't able to pull any through to the ends and my hair was still really bright blue in lots of spots. So instead I used whatever I had hanging around in the cupboard because I didn't have enough of any one colour to do my whole head. The top is blue and green mixed together, then purple and pink mixed and then pink.
I am really excited about other hair possibilities now that I'm back to bleaching. When I am able to leave Milo for a few hours I plan on doing the top layer white again and just doing colours on the bottom. Exciting!
Have a good Tuesday!