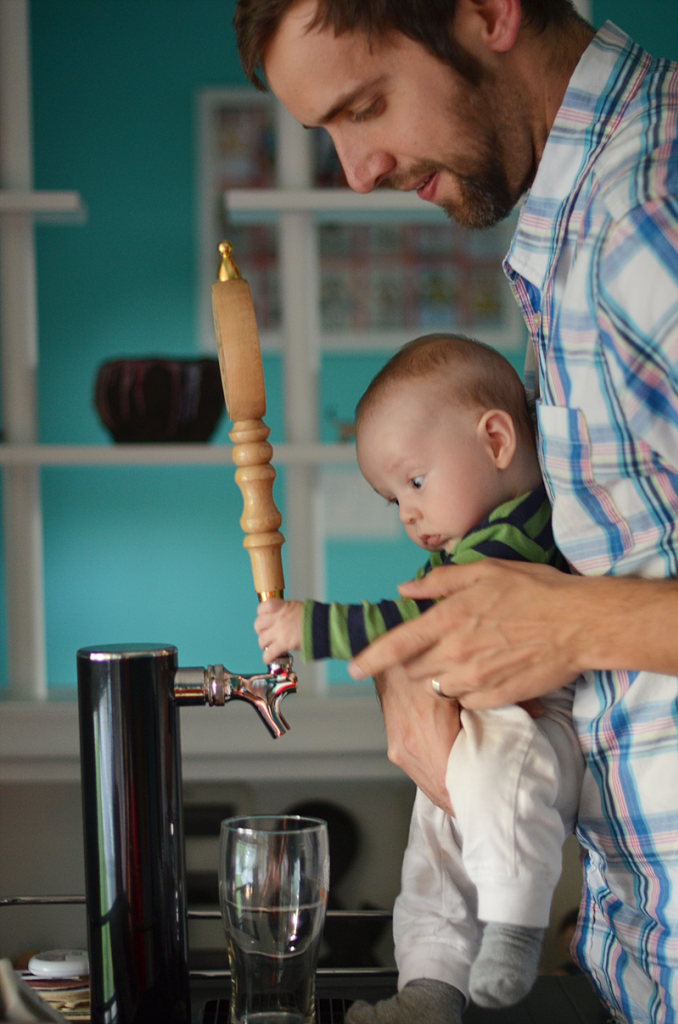 If you come for a visit Milo will pour you a beer. Sure, sometimes his pours are a little less than perfect but come on, he's a baby!
I had a different post in mind for today but when I went to edit the photos for it I remembered that there is a little video to go with it. Don't get too excited, it's not a regular Elycia video but it does show a cool little something that I was sent to play around with. Since it's 10:00pm (on the dot!) I think I will wait and try to put it together during the day tomorrow.
Have a great Wednesday! Speaking of Wednesday...the radio station I listen to (Oldies 1150 on the AM dial) calls Wednesday 'Humpday'. Yuck, I really don't like that. I don't know why. They also call thunderstorms T-booms...I don't mind that one as much, it makes me laugh because it's so silly.
♥elycia
PS. Someone mentioned that Milo wears a lot of stripes. Yeah, I bought him a four pack of striped long sleeved onesies and they are four out of five long sleeve onesies that he owns. So, they see a lot of action!