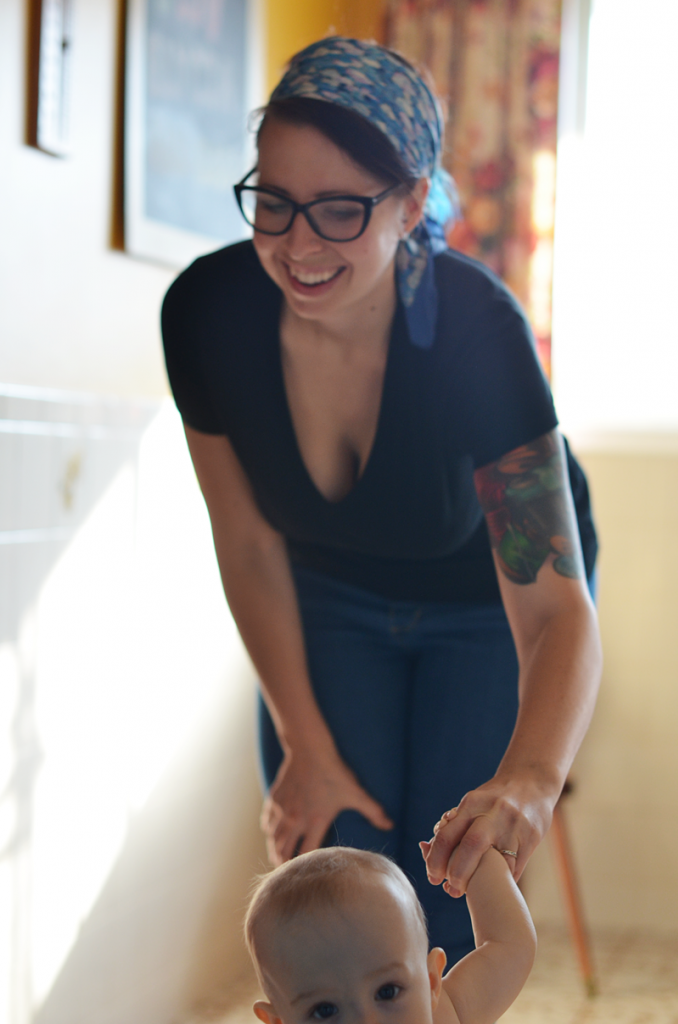 :: scarf, thrifted :: glasses c/o
BonLook
:: shirt, Target :: pants c/o
ModCloth
:: socks, ? ::
This isn't really a what I wore post. It's kind of just a 'here's what's going on around here' post. We had a bit of a rough weekend. Ivan was sick, Milo was grumpy and I was in a really grouchy mood. Fortunately I was able to recognize how grouchy I was, state it as a fact and just move on with my day. My Mom came over one day to help organize our kitchen cupboards which made me feel better. Sometimes keeping a positive attitude is difficult but silly little things like making things neater help.
I am back to feeling good and enjoying each day for what it is. As I mentioned, Milo is determined to walk so we spend most of the day doing laps of the house, stopping when something catches his eye. Sometimes he sits down and plays for a bit but usually he prefers to pick up whatever caught his eye and carry it around.
I think Milo and I might head to the mall today to send out some mail & maybe take a photobooth picture. We'll see!
♥elycia
This post contains affiliate links which help me run my blog. For more info on affiliate links click
here
. Thank you for your support!