I love all things space. The universe totally blows my mind anytime I think about it. Back in the end of June/beginning of July I was driving home and I saw two really bright lights in the sky. They were way too bright to be stars so I was wondering what they were. I meant to look it up online when I got home but I forgot. I saw them again the next night and asked my friend if she knew what they were. It was Venus and Jupiter! So cool! The next night I snapped a few photos.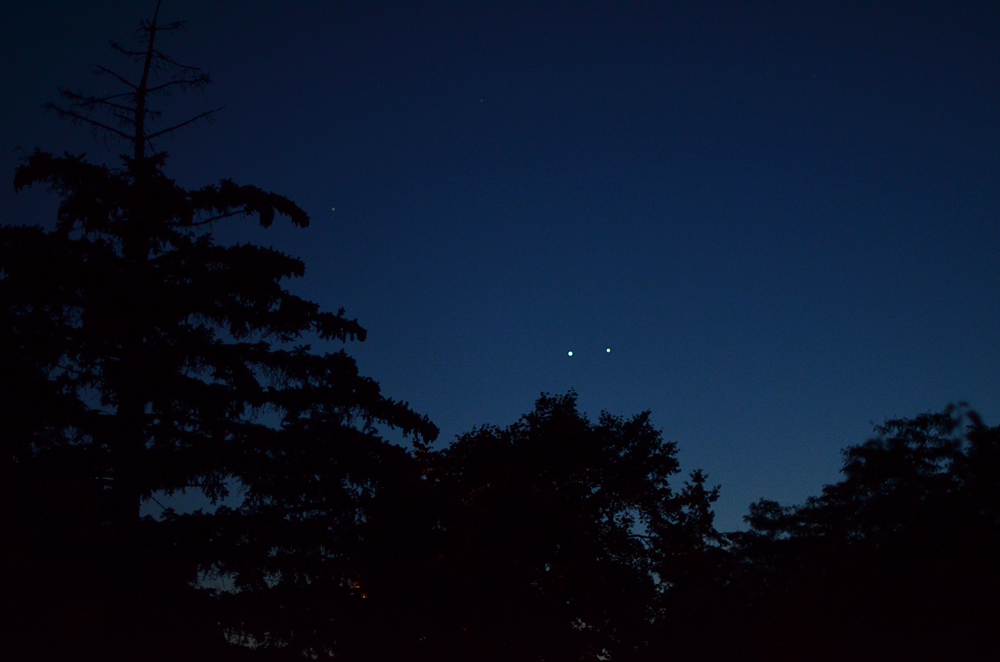 So cool!
And, just for fun, here are some cool space themed items I wouldn't mind owning. I really miss online window shopping.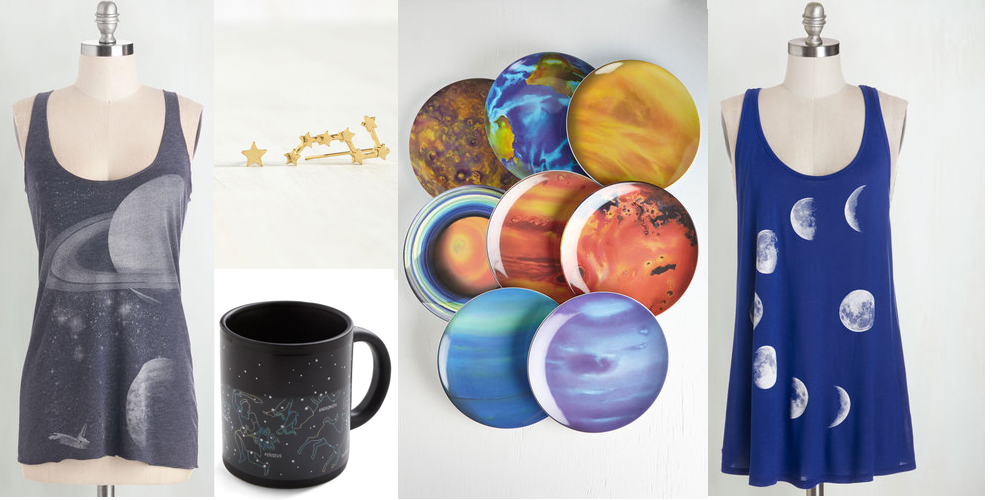 Need Some Space Top ::
Hip Dipper Earrings ::
The Big Sipper Mug ::
When The Planets A-Dine Plate Set ::
Never Phased Top
♥elycia
This post contains affiliate links which help me run my blog. Thank you for your support!