hello :) i meant to thank everyone for their super nice comments on my
video tutorial
. i had a lot of fun making the tutorial and i will definitely be doing more video blogging in the future. thanks for being so sweet you guys!
now...here are some things i ♥ this week.
5. pretty dark hair
this ladies are seriously tempting me to go dark again! i still love my white hair but maybe after the wedding i will switch it up a bit. what do you think?
4. tote bags
i am obsessed with tote bags lately. i got a free one from
all-mighty
when i ordered some
dainty june
clothes and i am hooked. i ditched my purses and i am exclusively using my
all-mighty
tote.
♥
how cute is this stuff?! seriously! these would make amazing gifts for kids...big and little :)
2. crafty momiji dolls
too bad/good thing they are out of stock! they are adorable.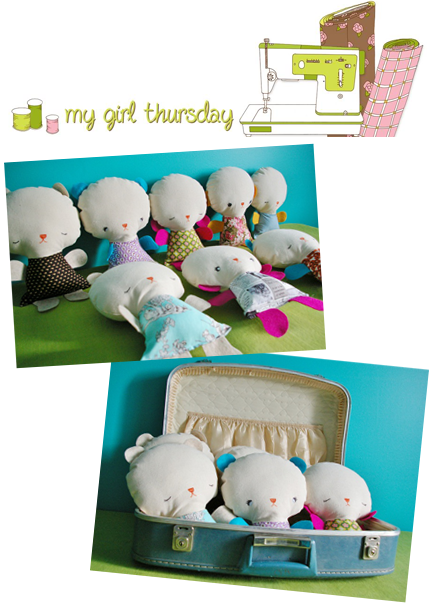 what a great gift idea. these are adorable.
so i accomplished my objective of cleaning my studio yesterday. today i will tackle the basement...that job is a bit larger. ready set go!
♥elycia