this week i get to introduce you to
Your Daily Jewels
. Norah is a self-taught jeweler who works as a physical therapist by day. Her jewelry making began when she needed a small reward system for some of her young patients. Everyone loved the pieces and Norah had found a 'new creative outlet'.
here are a few pretty items from
Your Daily Jewels
.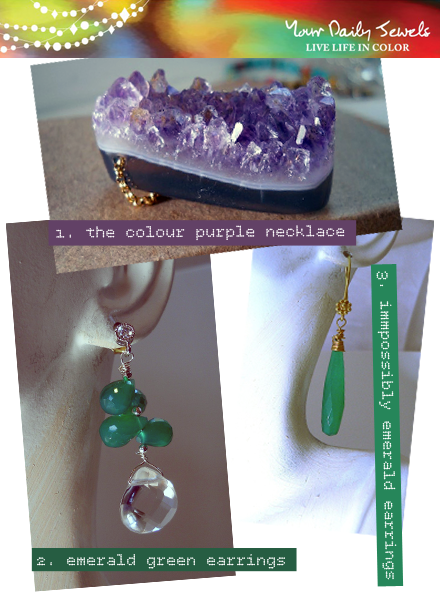 today is a cleaning day for me. my studio is an absolute disaster. it's actually really embarrasing, haha. i can't wait to clean it up and do some christmas decorating. the decorating will be my reward for cleaning...i better get started.
♥elycia