i was so excited to ask some of my friends to be my bridesmaids! it was a pretty easy choice and i am so happy they are in. to ask them i thought i would make it a bit special by making them a card with a sweet little note on the back. i will show you how i did it in case you need to make something cute for someone.
1. first i drew cartoons of my girls. hehe, this part was fun.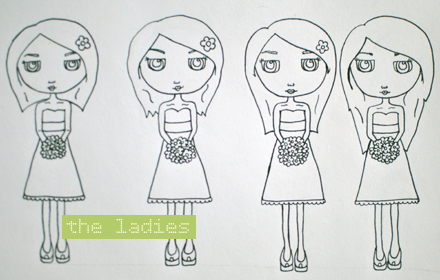 *their heights are not proportional to each other, haha, oops*
2. i took photos of the drawings, got them onto my computer, coloured them in photoshop and added text.
3. i printed the coloured drawings on cardstock and cut out a rectangle. you can adjust the size to make them as big or as little as you would like.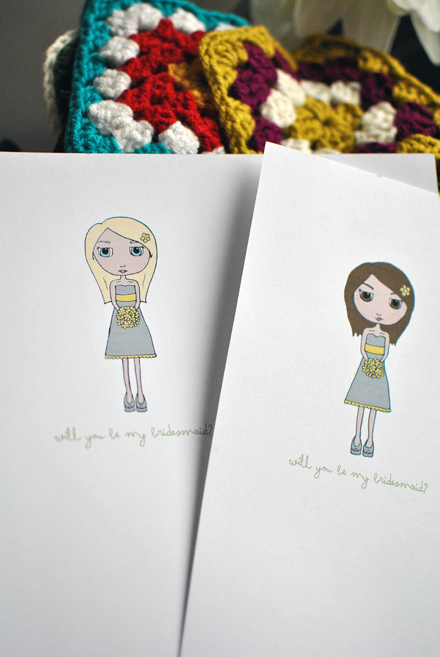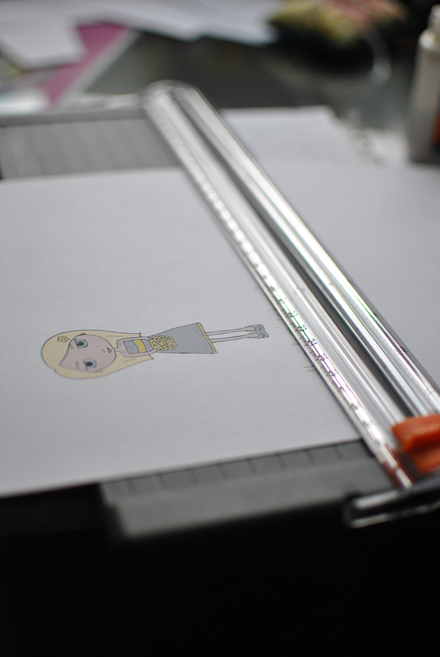 4. i choose yarn or fabric and used a large needle to 'stitch' around the outside of the card.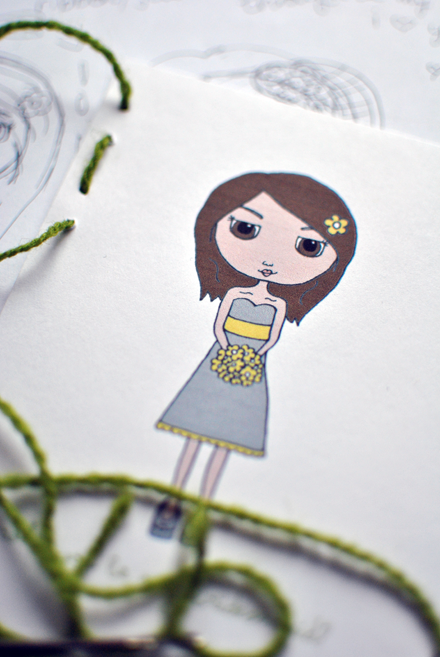 5. i wrote a sweet little note on the back to make them blush :)
*no photo, sorry :)
tada! super cute way to tell your friends/bridesmaids they are special.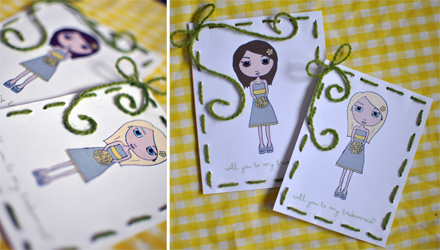 ♥elycia