i'll be back later to show you my cardigan makeover (or as ivan called it 'how to wreck a cardigan', haha). don't worry it's cute, ivan was just being silly.
for now here are a few awesome things :)
5. rainbow brite drawings by
tiffany
Tiffany's blog
through
Danielle's
Tattoo Tuesday
. i love love love these drawings and tiffany has some realllly pretty tattoos as well! so cute.
4. these shoes!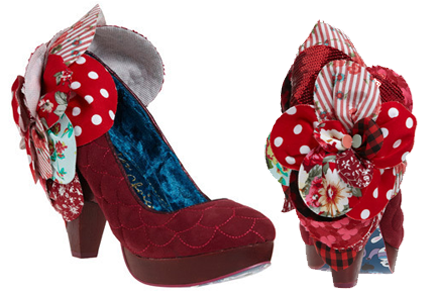 these shoes
from
modcloth
are bonkers amazing! sooooo cool! i
♥
them.
3. paper snowflakes
some instructions
on how to cut pretty snowflakes over on her blog
strumpet's crumpets
. becky is awesome!
here is a link to
another site
of snowflake patterns.
2. this super cute diy
sooo cute!
isn't it adorable?
talk to you soon,
♥elycia