in addition to my project 365 i have decided to take on a 52 week project! it will be 52 weeks of cats!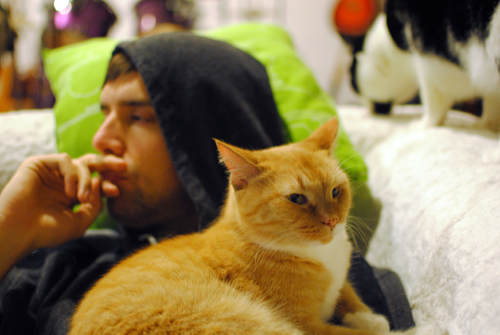 sometimes my cats...sometimes other people's cats...sometimes pictures of cats...sometimes cat figurines...the possibilities are endles! i'm really excited.
if you are doing a 52 week project you should join
kaylah's flickr group
and pop over to
the dainty squid
to grab the button she made for it to display on your blog and help spread the word! i love looking at other people's photo projects!
you can also check out my
project 365
here and my
52 weeks
of cats here if you would like.
♥elycia