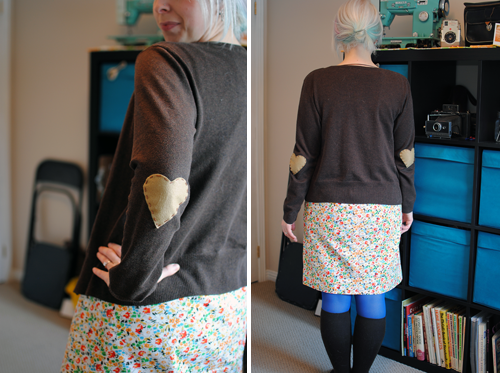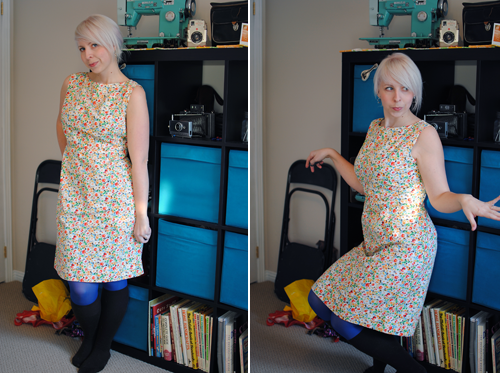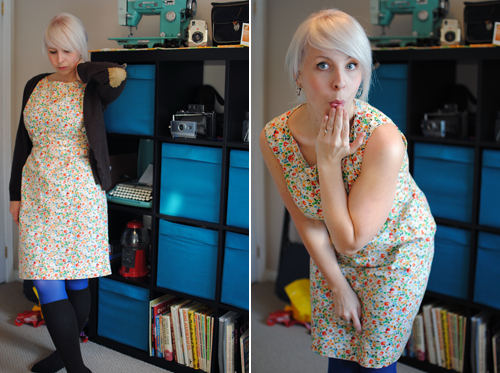 dress - thrifted (handmade i'm pretty sure!)
cardigan: h&m (patches added by me)
tights & socks - ?
i was too wimpy to venture into the cold for photos today, haha. i had already been out and my feet got soaked through my boots that are obviously not made for wet weather.
see my cardigan? i kept meaning to tell you guys what i did to it but am forgetful! anyways...i had the idea to sew elbow patches on and then i was like 'ahh! heart elbow patches would be even cuter!'
that was really my thought process, haha.

i think it turned out super cute! i just hand stiched the hearts on in case you are interested. :)
♥elycia
ps. yes i am doing the twist in that one photo, ha!