Remember when I said I was giving Ivan a haircut? Well here are his glamourous before and after shots.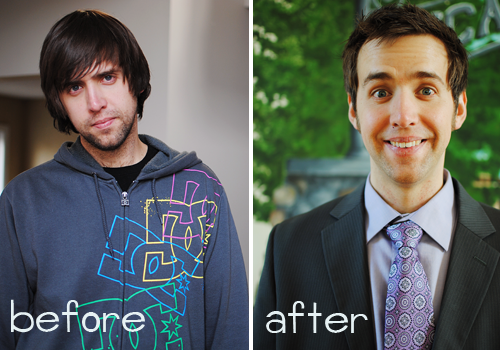 I love Ivan's excitement face in the after shot.
It took quite a long time...almost the entire Big Shiny Tunes CD. Any one remember that one? First I cut it all over with scissors, then I used clippers to make the back more uniform. I am not so good at the around the ears areas but I managed to get them looking ok. Overall, I'm pretty impressed with my haircutting skills. Maybe I missed my calling. That is if there is a demand for a men's hairdresser who takes forever to give a haircut ;).
Do you cut your bf/husband's hair? Or your own? Any tips and tricks?
♥elycia