I was so excited a while back when I got my
Diana F+
camera! I also ordered the
35 mm back
so that I have the option to use 35 mm film. Here are 2 photos from my first roll of film (I used 35 mm).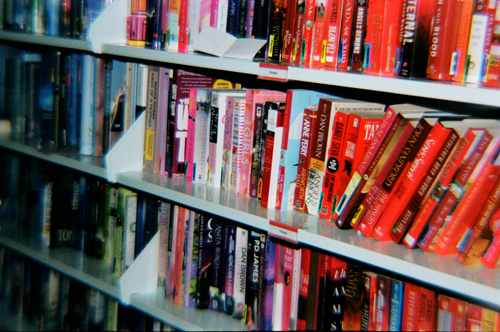 When I got the film developed the girl told me that only 6 photos came out. I was like 'What? Wow, I need more practice with this camera than I thought!" I asked to see the sheet that showed all the photos so I could get an idea of what went wrong. There were tons of awesome photos!! Apparently she just didn't like my photography, haha. I asked her to please print all of them for me. I guess they are not supposed to print double exposures and anything that looks "bad". ouch, haha. Now I know to ask them to print everything no matter what it looks like. So, because of this I don't have any double exposures to show you, I have them in hard copy but they were not on the print CD that came with the photos and I didn't realize that. I could photograph them but that will have to wait for another day :)
I want to try shooting with 120 film. I haven't looked into it at all. Do most camera stores carry it? Do places develop it or do I have to send it away? I would appreciate any advice.
♥elycia