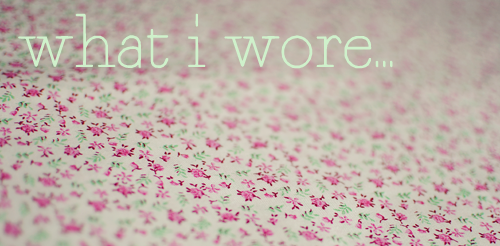 Last Saturday my dad's 3 sisters hosted a shower for me. I love my aunt's house and the tons of trees that surround it. I'll tell you more about the shower on
Sunday
Saturday, for now, this is what I wore.
hahaha, what an awkward face I have going on in that last photo!
dress - made my me! (more on that later too)
corsage - made by my cousin
belt - thrifted
socks - gift from mom
shoes - keds
I love the colours going on in this outfit. You can't see too well but I painted my nails minty to match the leaves on my dress, so fun! I think I want to make a few more versions of this dress, I am crazy about the shape.
♥elycia